February 24th marked 1 year of the passing of my mom. For those of you new to this blog, my mother, Kathryn, succumb to a rare form of colon cancer last year just 2 months after her diagnosis.
I've thought about what I would write here…and IF I would even write here…in reflection. And as it turns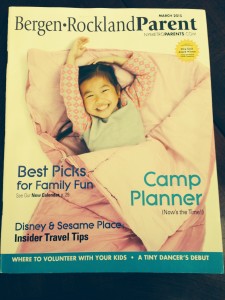 out, just as the 24th of February passed, I received word that my very first by-lined article in both the print and on-line edition of a widely distributed NY Metro publication had gone live.
And I'll give you one guess what my very first published story was about…..yup, my mom.
At my core, I'm a writer. And while I shouldn't need a paycheck or seeing my name on a byline as validation, I have to say, I do feel more "official."
I also don't believe it's a coincidence that the story would hit the week of my mom's 1 year anniversary. I do believe that her guiding force and positive energy is still quite palpable despite her not physically being here any longer. And that she wants to see "only good things for her girl" (her words, not mine).
So to honor mom's 1 year in heaven, I share with you "What Remains…A Local Mother on Love, Loss and Parenthood" that can be found in the March 2015 issue of Bergen/Rockland Parent (a New York Metro publication) and on NYMETROPARENTS.COM.
Link to story: http://www.nymetroparents.com/article/essay-on-loss-and-parenting#.VPG9pFqRLdk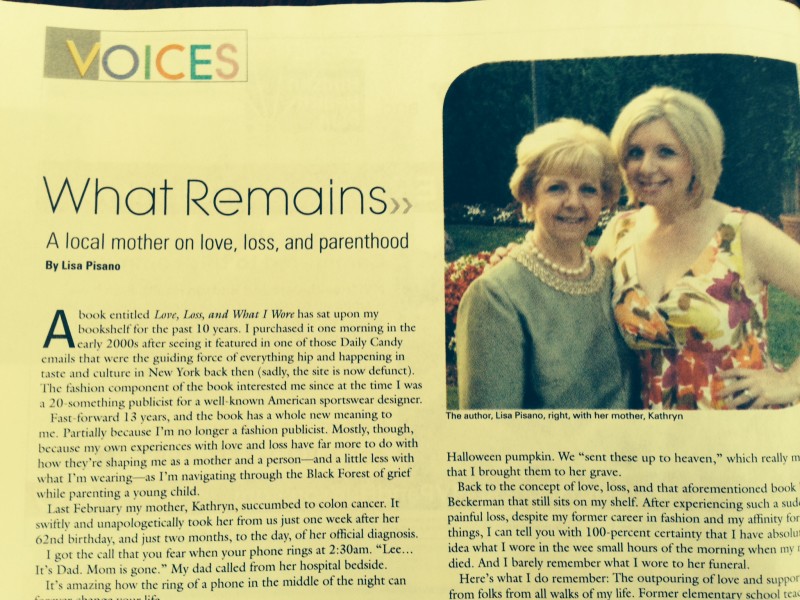 oxox
-mom a la mode