Hopefully you've packed a whole lot in this summer.  But if you still feel like there's ground to cover, you're in luck — with Labor Day a bit later this year, there's an extra week to soak up the sun and take on another adventure.  Here's a look at two experiences we had the chance to try out this summer — and it's not too late for you to give them a whirl, too!
NY Waterway + CitySightseeing New York Harbor Cruise
A few weeks back, Roc and I hopped aboard NY Waterway and ventured over the Hudson for even more fun on the open water: our very first CitySightseeing New York Harbor Cruise!
Talk about a seamless, super easy way to spend a warm, sunny afternoon: we simply drove to Port Imperial in Weehawken and boarded a NY Waterway Ferry (perk alert: KIDS RIDE FREE thru Labor Day!). The ferry ride alone was a hoot for Roc and his friends — the kids informed us that they MUST sit on top deck.  With the breeze blowing off the Hudson and the sun shining bright in the clear blue sky, our crew enjoyed their sail over the Hudson.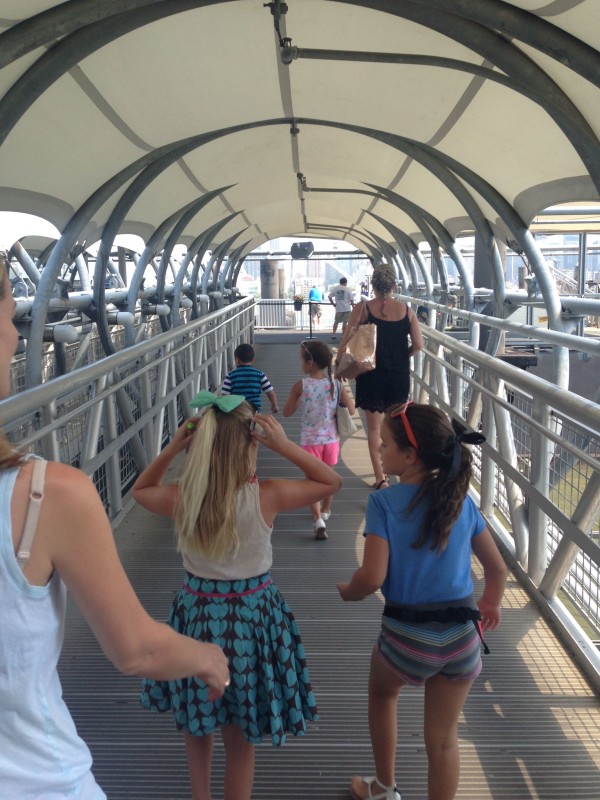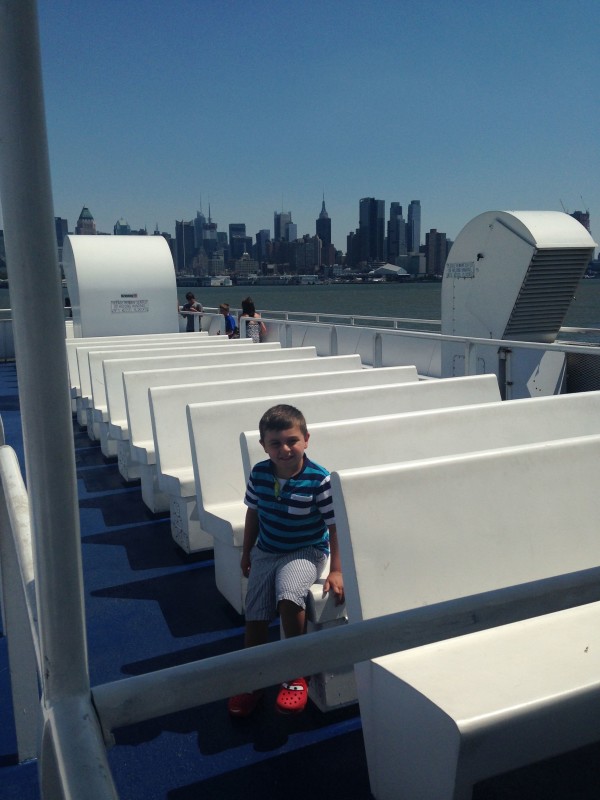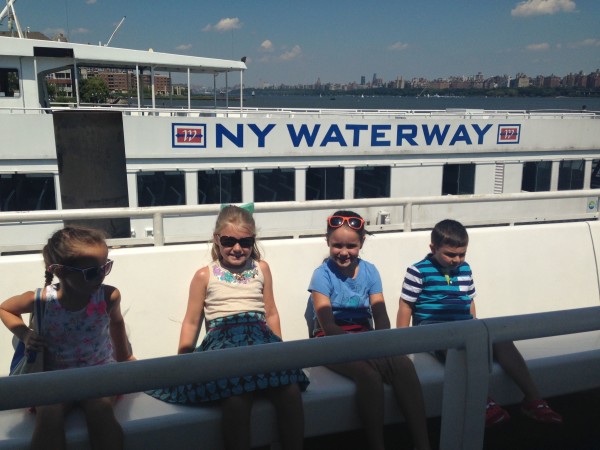 Once docked in New York, we walked just a few feet over to Pier 78 (38th and 12th) and hopped aboard CitySightseeing New York's Midtown Cruise.  The kids were given activity books and crayons, which were a hit and we decided to take a seat at one of the tables inside the boat this time.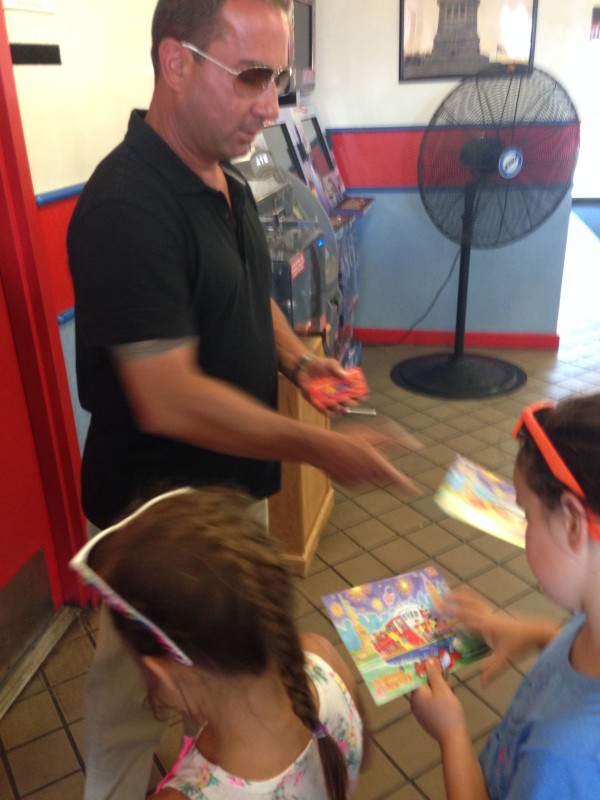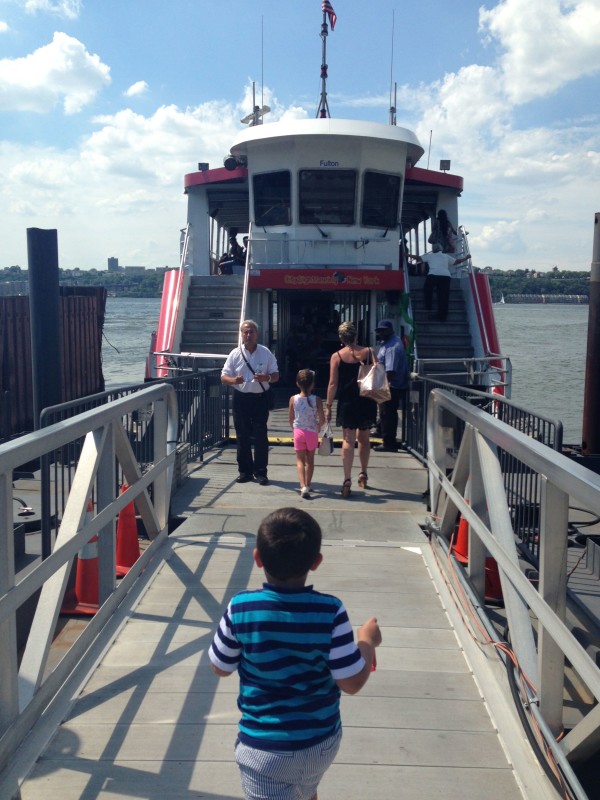 This is just one of the many hop-on, hop-off options CitySightseeing New York operates — you likely have seen the double decker bus tours around Manhattan.  Well this is the same company and the same concept — only on a boat!  There are even options to combine land and sea tours — you can check out more on their website.
Our Harbor Cruise sailed down the Hudson toward New York Harbor, stopping at World Financial Center, DUMBO Brooklyn and Pier 11 at Wall Street.  We got up close and personal with the Brooklyn Bridge, Freedom Tower and even the Statue of Liberty (which Rocco REALLY loved!)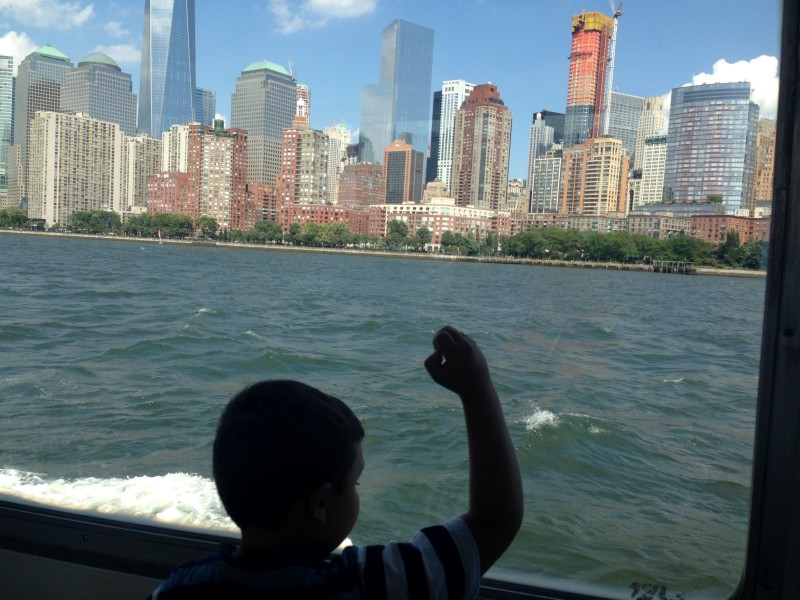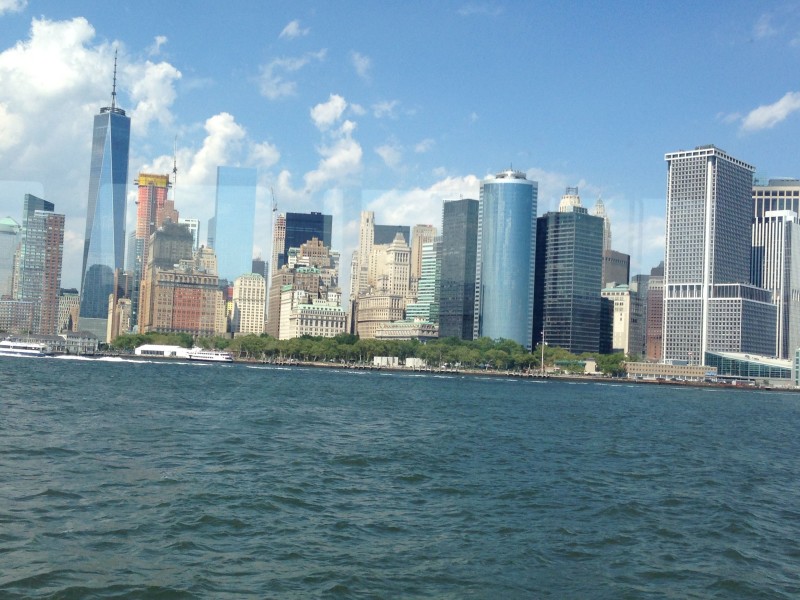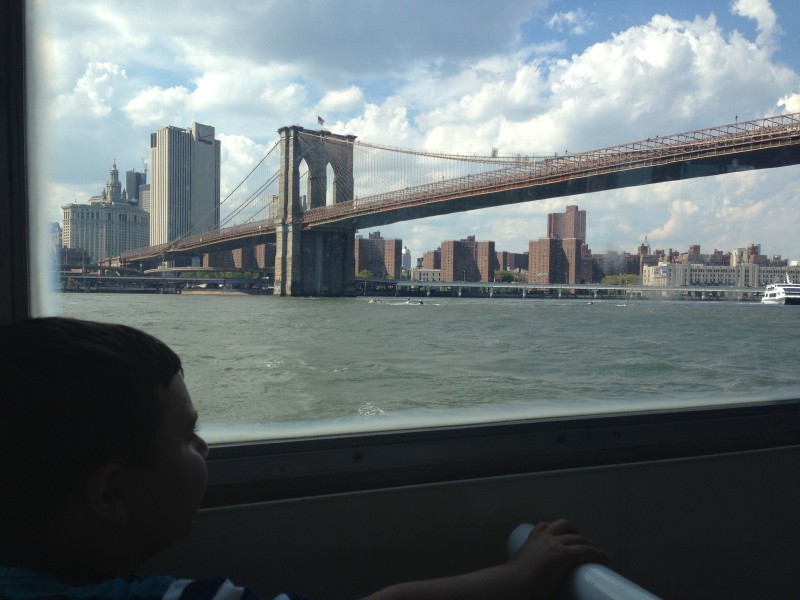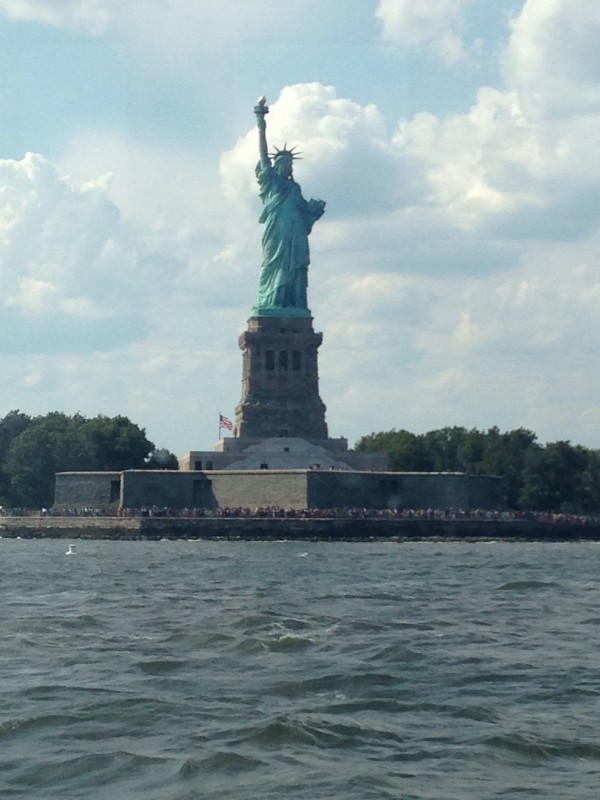 If you're looking for a last minute activity with the kids before school starts, definitely take advantage of the "Kids Ride Free" promo at NY Waterway, and then continue the fun on a harbor cruise.  It was kinda cool to be a tourist in a city that I know and love so much!
#LobsterFiesta at Chevys Fresh Mex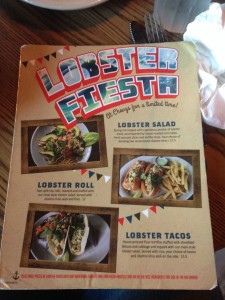 mom a la mode contributors, Joe and Jennifer C. recently checked out the summer menu at Chevys Fresh Mex, which included a variety of lobster dishes.  Have you been to a Chevys?  Chevys Fresh Mex is a fun, full-service restaurant with a vibrant atmosphere resembling a Mexican cantina and an array of made from scratch Mexican dishes, including traditional enchiladas, burritos and tacos, and Fresh Mex favorites like mesquite grilled steak, seafood entrees and a variety of salads and desserts. Here's their take on Chevys #LobsterFiesta (available thru Labor Day):
We had a wonderful experience at Chevys in Clifton, NJ — we had the Table Side Guacamole, Appetizer Sampler, and tried items from the Lobster Fiesta menu, which were great, and the hostess, waitstaff, manager could not have been more welcoming and accommodating to us.
Table Side guacamole is a must-have.  Made from fresh Hass avocados, diced jalapeños, pico de gallo, topped with fresh lime juice and cotija cheese, it's all mashed together in front of you, which makes for fun table side entertainment. As our server was combining the ingredients,  he was sensitive to our preferences, and was ready to make any necessary adjustments based on our taste preferences or allergies (we have no allergies). The cotija cheese was a welcomed surprise and tasty addition and the fresh made chips were amazing.
The Fresh Mex Sampler was great for sharing (as the menu says). Not many people can do this one alone, as there is a lot on the plate… Chicken Fajita Nachos, Chicken Quesadillas, Border Wings and Crispy Chicken Flauntas.
The limited time Lobster Fiesta menu offers the following with a Fresh Mex twist: Lobster Salad, Lobster Roll and Lobster Tacos.
The Lobster Salad came out as a spring mix topped with a generous portion of lobster meat, accompanied by house-roasted corn salsa, fresh avocado slices and tortilla strips with choice of dressing (I had the recommended cilantro-lime).
The Lobster Roll was two split top rolls, toasted (Yum!) and stuffed with Mexi-style Lobster Salad, cilantro-lime aioli, crispy french fries and a delicious corn bread type mash. This was by far our favorite of the Lobster Fiesta items we sampled.
The Lobster Tacos were house-pressed flour tortillas stuffed with shredded lettuce and cabbage and topped with Mexi-style lobster salad, rice, beans, and cilantro-lime aioli.
All of the dishes were generous portions of lobster and sides.
It's not too late to check out these above activities and dining experiences — the above perks and specials run through Labor Day.
Enjoy the rest of your summer!
oxox
-mom a la mode
{I was not compensated in any way for this post.  Special thank you to Jennifer Schuck and NY Waterway for our complimentary experiences, and to Chevys Fresh Mex for allowing us to sample Lobster Fiesta for review purposes only.  All opinions expressed here are solely those of blog owner and guest contributors.}