Summer has come and gone…have the days of trading postcards, too? How many of you out there have ever had a pen pal?  In this special guest post, my dear friend, Jackie, shares her experiences trading correspondence over the years with a pen pal in London…and how her journey is coming full circle later this Fall.  Enjoy!
This summer I finished cleaning out my parents' house. It was a laborious task that had taken me a year and a half. Mom was gone and dad was living with us. As I made my way down the basement stairs with the last box, I heard Bella, my 12-year-old, calling me. "Mom, where did you get all these postcards?" When I reached the last step, I saw she had opened the cardboard box marked "London – Jack" and had a fistful of airmail envelopes. I hadn't seen that box in at least 25 years. I couldn't believe my parents had even kept it this long and through their various moves over the years.
I walked over to where Bella was and peered inside the box and as I looked at the contents, the memories flooded back. I took out a souvenir book commemorating the marriage of Prince Charles and Lady Diana. My thoughts immediately brought me back to that day in July in 1981, when I woke up at 5:00 am to view the historic wedding on TV. Rummaging through the box, Bella found a flamenco dancer doll clothed in turquoise silk and a brochure from the Louvre.
"Mom, what is all this stuff? Is it Grammy's?" she asked.
"No, they are from Jack, my pen pal," I replied, trying to remember the image of Jack on a street in London wearing his Wellies from one of the few pictures I had of him.
Jack was not the typical pen pal for a ten year old New Jersey girl.
You see, Jack, was a 60 year old insurance executive from London. My mother worked in Manhattan for many years at Royal Insurance whose headquarters was in London. As an executive secretary, Mom would speak to many of the executives on behalf of her bosses. Mom would come home and tell us about this witty Royal vice president named Jack Savage. As months passed, Mom and Jack would make small talk whenever he called the New York office. They would talk about their families. Jack was married and had one grown son who was married. Mom told him about my dad and me. One day when Jack called, Mom could sense something was not right. Jack confided that his daughter-in-law had been diagnosed with cancer and the treatment had left her infertile. He told Mom how he longed for a grandchild. They chatted for a while about it and he asked about me. Mom told him my grandfather had just passed away and Jack offered his condolences.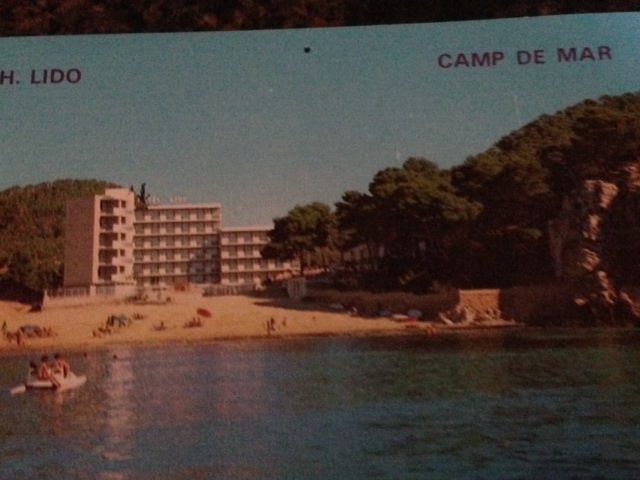 A few days later, Jack called the office and asked Mom if he could begin writing to me and be my "British" grandfather. And thus our friendship began. Every few weeks Jack would send a letter describing his life in London. After a while, he began to send packages. The envelopes would contain brochures of places he and his wife had visited, Royal Family souvenirs, and teen magazines, one of which was called "Jackie," my name. I would check the mail every day to see if I received a letter from Jack. His letters were always filled with stories of foreign countries he visited and funny British phrases. I would diligently write back but I always felt my letters were so boring.
I was a kid in suburban New Jersey, what could I write about?
But, Jack wrote how he loved to receive my letters and hear how his American "granddaughter" was doing. A few times he even called my home and I loved to hear his accent and his foreign phrases. He and his wife invited our family to visit them in London, but we never made it. They planned to come to the US, but Jack got sick. I didn't find out that he was ill, until a month before lung cancer claimed his life. Jack passed in 1985, after being my pen pal for five years.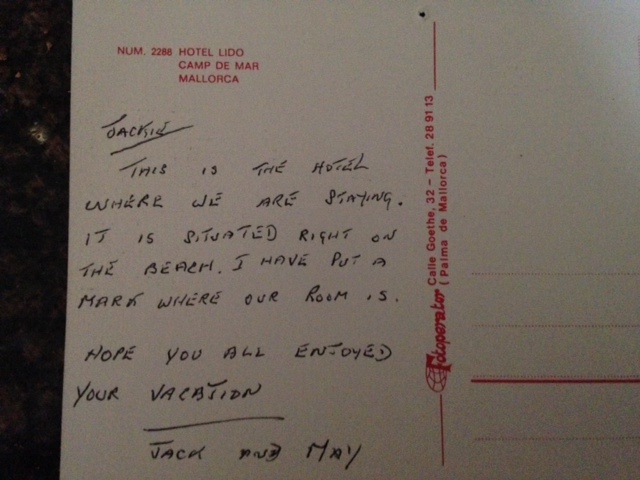 I never had the opportunity to tell him how much he meant to me and how he shaped my life. I have always had an affinity for British literature, television and music. I cherished our friendship and being able to learn so much from about Europe from his descriptions of his holidays. I never got the chance to see Jack in London, but this November I will finally get to visit the city I fell in love with through his letters.
About the Guest Author: Jacqueline M. Martoccia lives in Clinton Twp.,  New Jersey with her husband and two children. She is teacher and loves sharing her love for reading and writing with her fifth graders. In her spare time, Jacqueline enjoys cooking, knitting and planning her trip to London.
Editor's note:  Do you have a similar pen pal story?  Do your own kids participate in a pen pal program?  Apparently you can find these online these days. Please share in the comments below.
oxox,
mom a la mode