It's National Pizza Month! Our special guest contributor this week is Ariana Garbaccio, of Garbo's Italian Deli & Pizza in Ho-Ho-Kus, New Jersey.  In this week's post, Ariana shares a first-hand perspective on owning a mom-and-pop pizza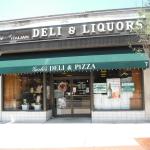 shop and what she sees from behind the counter.  Enjoy!
Owning your own business takes a lot of hard work, dedication, and patience, especially when not everyone understands what goes into owning a small business.  Growing up owning a deli and pizzeria has taught me so much. It is so much different then owning any other type of business. We have different supplies and different struggles, some of which I will try and describe below. The following are things we deal with almost on a daily basis, as well as things people question about pizza shops- but hopefully after reading, you have a better appreciation for small business owners, especially food stores.
"What makes your pizza… different?"
Although you want to know why the pizza you are eating is so delicious, we find it slightly invasive when people ask what goes into our recipe. When we first opened our pizza counter, my dad decided what he would do to create the perfect pizza. It has been the same ever since. Giving away our recipe would almost make us lose our 'touch' and would give people a reason to not order our pizza.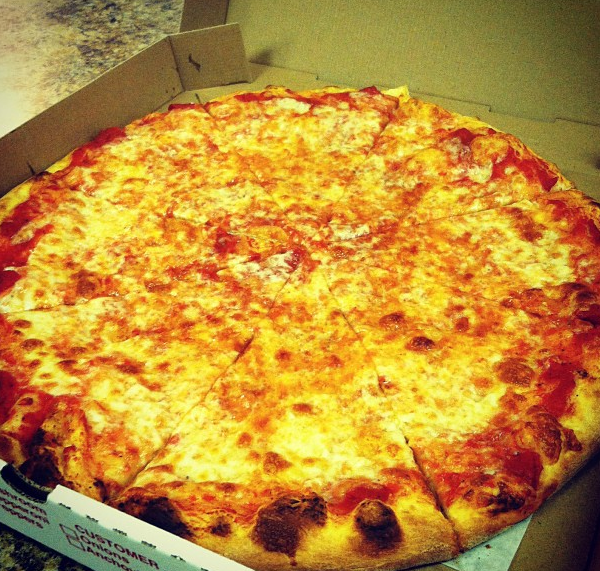 We offer more than just pizza and in my opinion, we offer A LOT of good food. It is somewhat upsetting when people come into our store and ask if I have been to another store that sells the same thing. I admit, I try a lot of places in the area because I love giving small shops the business because they deserve it. But coming in and asking "have you tried 'such-n-such's' chicken parmagiana? It's so good you need to try it" is what I call offensive. I think I speak for all food places when I say, we would rather a customer come in and boast about the food we make rather than boast about another place's food!
Don't Forget Your "Dough"
If you order food, please pay for it. Many times we have people order, realize they don't have money (or enough money), and walk out. Sometimes they tell us "be right back, I'm getting money" and never return, or sometimes they walk out without letting us know. If you don't have enough money, just say so! It happens to the best of us. But at least let us know before we start making the food! Sadly, this happens WAY too often…
One time we had someone order a pizza and a drink so we began to make the pizza. When she realized she only had enough money for the pie, she shouted at us (for reasons still unknown) gave us money for the drink only and left. The drink could have been put back, but we can't take an uncooked pizza out of the oven! And unfortunately if there isn't an order following that is exactly the same, we cannot sell it.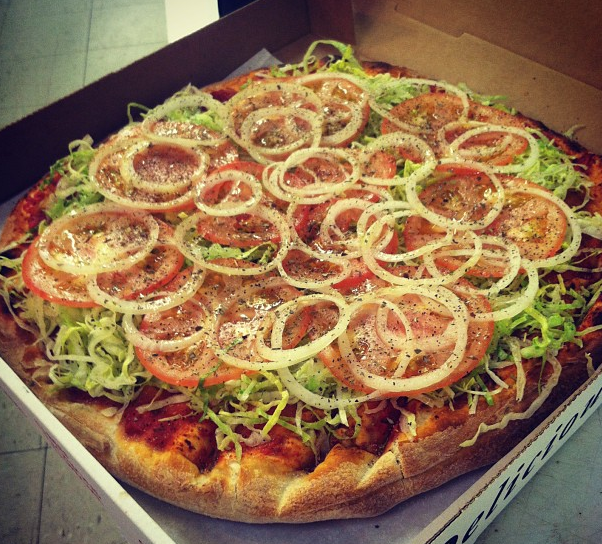 Price Increases are Out of Our Control
As much as we try to give you the best food for the lowest cost, sometimes it is nearly impossible. As a small food business, we cannot buy in bulk, therefore we do not pay a low price to make and give you your delicious dinner.
A few years ago, we had to raise the price of pizza. We receive complaints all the time about prices of pizza, but unfortunately, the price increases are out of our control. When wheat goes up, the flour for the dough goes up, and we make everything from scratch, so yes- the price of pizza must raise too. And remember, what doesn't sell has to be thrown away creating a bigger loss for us than we can gain.
Your Time is Just as Important as the Person Next to You
No matter where you go you have to wait in some form of a line. Grocery store, gas station, ­­­etc. When there is a line, this probably means the store is busy, therefore making money and able to stay in business (yay!). Just remember that your time is just as important as the person next to you and just as important as the one who is serving you. If you know you need a pizza for a specific time- call ahead! But please, please, don't come along and argue about the wait because there are orders in front of yours!
 Crazy Topping Suggestion
"Can I get a cheese pizza with one quarter pepperoni, one quarter mushroom, and one slice olive?" Sounds delicious! But also very difficult to make and cut perfectly. Not to mention, time consuming!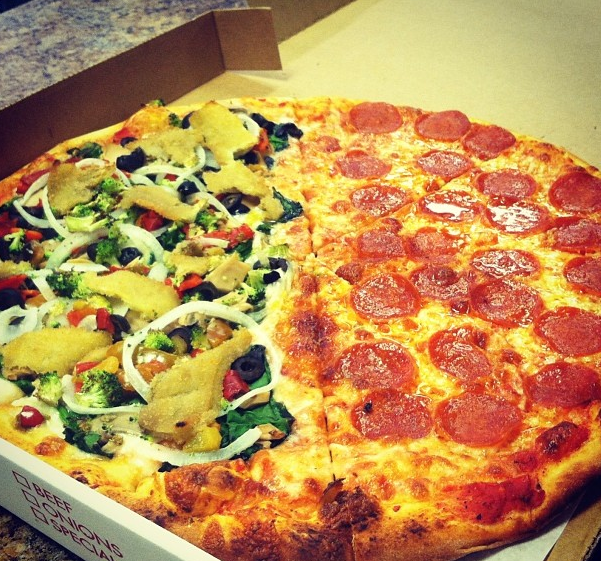 The Best Part About Owning a Pizzeria…
Just like you love the familiarity of the small businesses in your town, we love the familiar faces and orders we receive. I love when people call and I recite their order to them before they even get the chance. That's loyalty. I also spend more time at our store than I do at home. Even when I'm not working, I love spending time there with my family and seeing our customers. We have customers who have become lifelong friends and it's through our store that I have made the best relationships. The best part about your family owning a mom and pop shop are the people. We wouldn't be where we are today without you.
Visit Garbo's at:
http://www.garbositaliandeli.com
7 Sheridan Avenue
Ho-Ho-Kus, NJ 07423
(201) 652-4494
And on Facebook, Twitter and Instagram
{This is a guest editorial — no compensation was received in any way for this post.  All opinions expressed here are those of the guest contributor)