I've been packing Roc a lunch for school for about 2 years now and have found some shortcuts, tricks and innovative ways to keep things fresh, healthy and fun for him, while surprisingly EASY for me.
A part of me loves to put his lunch together – and reminds me of my own mom who would cut my sandwich just so and always include a little note. But like many of my mom friends and readers out there, I tend to lose some steam by mid-October.
Last year at around this time, through my brand partnership with Stonyfield Yogurt, I was psyched to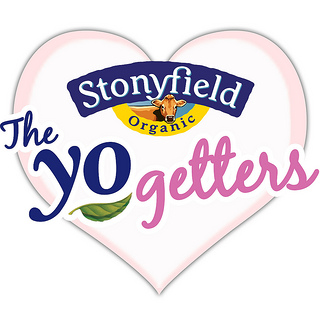 receive a #RocktheLunchBox kit. It included a bento box, a PackIt lunch bag and some healthy products from the well-known organic yogurt company. And I'm here to tell you that the bento box has been the way to roll!
Roc loves the little compartments and his "options" displayed in an organized way in front of him. I love that I don't have to use extraneous plastic zip bags and can throw this in the dishwasher at end of day.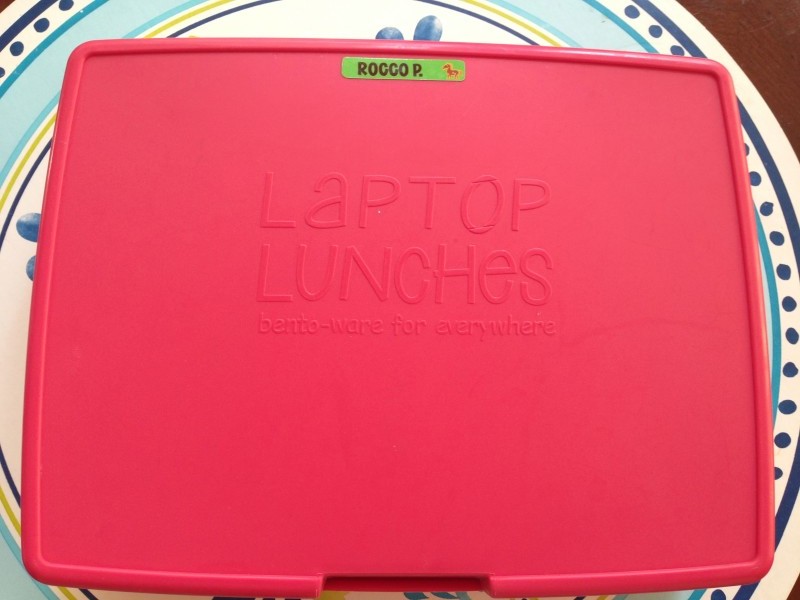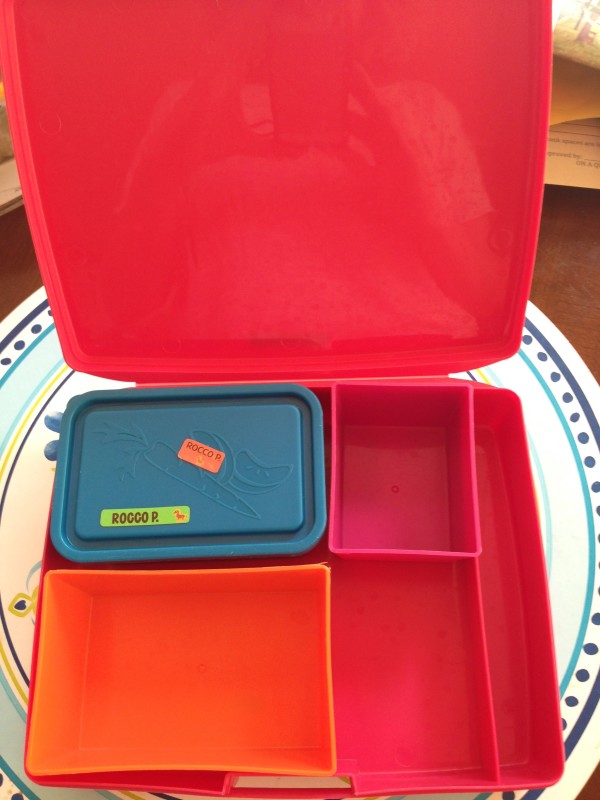 For days that we do a hot food option like soup or mac n cheese, we use our trusty THERMOS and dump truck lunch box.
Here's a sample menu of Roc's week of lunch:
Mon:
Turkey and cheese on whole wheat
Carrot sticks
THERMOS of water/juice
Small cookie
Tues:
PIZZA Lunch Day at School
(awesome!)
Wed:
Chicken Noodle Soup in THERMOS
Crackers
Cut up Grapes
Apple Juice box
Thurs:
"Ploughman's Lunch": cheese stick, rolled up turkey, crackers, Apple Slices
THERMOS of juice/water
Friday:
Kidfresh Wagon Wheel Mac n Cheese in THERMOS
Cut up grapes
Mini Pretzels
Organic Milk Box
Prep Tips:
As exhausted as I am at night, I assemble as much of Roc's lunch as I can and load it into the fridge. For things like soup or mac and cheese, I heat them in the morning and load into THERMOS – it will be the "just right" temperature by the time Roc digs into it in the late morning.
A frozen yogurt pouch can also serve as an ice pack!
At the top of the week, pre-chop whatever lunch components you can. Apples can be tough, but a little squeeze of lemon or lemonade will keep them from turning brown.
How do YOU do school lunch? Am always looking for additional shortcuts, tips and inspiration from friends and readers. Share in the comments below!
oxox
-mom a la mode
{I am a compensated brand ambassador for Stonyfield Organic.  I received complimentary product samples for review purposes.  All opinions expressed here are solely mine.}