Did you know that June is National Dairy Month?  I didn't either, until the folks from the American Dairy Association and Dairy Council sent me this awesome product package and some cool information on the benefits and attributes of Greek yogurt.
They didn't have to go out of their way to convince me as to how awesome Greek yogurt is (although I'm thrilled that they did!) – I've been a big fan for years.
And for some reason this summer, I've especially been on quite the Greek yogurt kick. My most recent obsession is tzatziki dip—made with crisp, Kirby cucumbers and thick, creamy Greek yogurt blended with olive oil, fresh dill, minced garlic and red wine vinegar. It's the PERFECT party app when served with pita chips but I've been known to eat it for lunch, too!
Here are some fun facts that are all the more reason to LOVE Greek yogurt:
It takes about four gallons of milk to make a gallon of Greek yogurt and it typically has twice as much protein, less sugar and less lactose.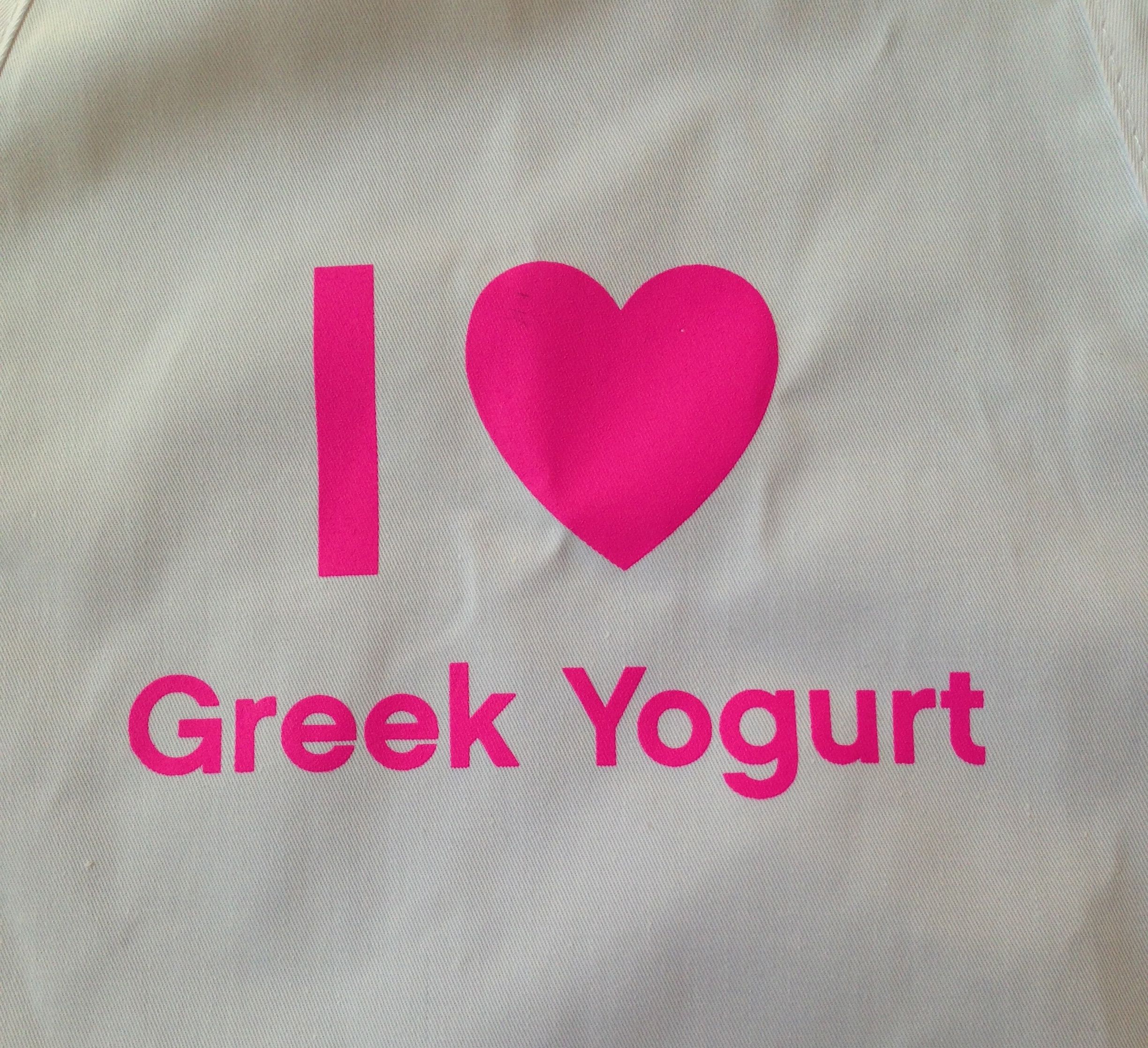 DID YOU KNOW….that Greek yogurt is….
·  More Filling –The additional protein in Greek yogurt may help you feel fuller, faster.  Studies show that consuming protein, as compared to carbohydrate and fat, promotes stronger feelings of fullness.  Its thick, rich and creamy texture satisfies cravings and helps keep you on your diet.
· Easier to Digest – Greek yogurt contains less carbohydrates than regular yogurt and therefore less lactose, making it easier to digest for those who are lactose intolerant.  Greek yogurt also contains the good kind of bacteria cultures, which help regulate healthy digestion.
·  A "Do" for Diabetics – Greek yogurt has a naturally lower sugar and carbohydrate content than regular yogurt, which makes it a great choice for diabetics who want a product that meets their nutritional needs while offering great taste.
·  Gluten-free – Greek yogurt is gluten free meaning it has contains no wheat, rye, or barley or other gluten-containing thickeners making it a great dessert alternative for those with Celiac disease.  (Because new product formulations are always occurring, please check product ingredient labels if you need to maintain a gluten-free diet)
I've been replacing Greek yogurt for sour cream in many recipes – from a dollop on top of spicy turkey chili (it cools things off nicely!) or on a baked potato to even incorporating it into meatloaf mixture to keep things moist and flavorful.  And there's a dozen or more ways to incorporate Greek yogurt into baking.  As part of the product package – which is also in the giveaway! – I received a handy Greek yogurt conversion chart magnet from the folks over at Chobani.  Follow the link, but here's a sneak peak at some helpful conversions:
1 cup mayo OR sour cream = 1 cup Greek yogurt
1 cup oil = ¾ cup Greek yogurt
1 cup butter = ¼ cup Greek yogurt + ½ cup butter
So if you LOVE Greek yogurt, too, enter this giveaway today! a Rafflecopter giveaway
And don't forget to show some love to the American Dairy Association & Dairy Council on Facebook and Twitter.  Tell them mom a la mode sent ya!
oxox
-mom a la mode
{I was not compensated monetarily for this post.  All opinions expressed here are solely mine.}
{Giveaway: Open to U.S. residents age 18+. No purchase necessary.  No P.O. Boxes.  Full giveaway rules in the Rafflecopter widget}