The Christmas decorations are down. The holiday hustle has come to a grinding halt. And it's finally starting to feel like what winter should actually feel like in the Northeast: an 18 degree morning warming up to a balmy 45 degree afternoon.
Gosh, were we spoiled with that 70 degree Christmas Eve in New Jersey!
I'm not really one for New Year's resolutions, however, as I hinted on a Facebook post back in early December: this year, I'm looking to take on a new attitude toward winter. I'm going to TRY to approach winter the way the Norwegians do – instead of loathing or enduring the cold, embracing it.
That's easier said than done, but with the right attitude and the right supplies – yes, supplies! – I think it can be achieved.
And since we live 2 blocks away from my son's elementary school, embracing winter is a foreseeable reality for us, as we walk to school every morning and walk back home almost every afternoon (if I'm hot on the chase of running errands, I sometimes drive us back home.) So having the right supplies by way of warm outerlayers and multifunctional boots is important.
That's where Kamik comes in: Strong. Dependable. Resilient.
Since 1898, Canadian company, Kamik has created footwear that brings their Northern origins to life. They take pride in producing outdoor footwear that is designed to keep you safe, dry, and comfortable year round – from summer rainstorms to winter blizzards. And their commitment to sustainability (rubber boots are 100% recyclable while their Zylex® liners are made from 77% – 97% recycled water bottles.) makes them an even better choice.
I've been wearing Kamik rain boots for the past 3 years, when I spotted them on a fellow mommy friend of mine at a playgroup. I loved the simplicity of design, the height of the boot and then when she told me about their durability and comfort, I was sold.
3 years later, I'm still happily wearing these boots during rainy season or on muddy soccer fields. They've held up beautifully to the elements over the years.
In our quest to embrace winter on our chilly (and at times, wet) walks to school, Roc and I were excited to each receive a pair of Kamik boots recently to help keep us warm, dry and stylish during our commute to school.
Now that the chilly mornings are here, I finally had the chance to test drive the Snow Valley boot, which is not only waterproof and designed to keep me toasty up to -22 degrees Fahrenheit (God help me if it EVER gets that cold here!!) but is super cute with the lace-up design and cozy lining.
Roc, on the other hand, has been wearing his Bluster2 style since some of those rainy days in early November.  He loves the camo print while I love the fact that they are pretty much a snow boot AND a rain boot in one.
Both of us have been getting compliments on our fancy footwear.  Over the weekend, a lady stopped me in the grocery store parking lot to ask me about my boots.  Roc's buddies have oogled over his boots, too.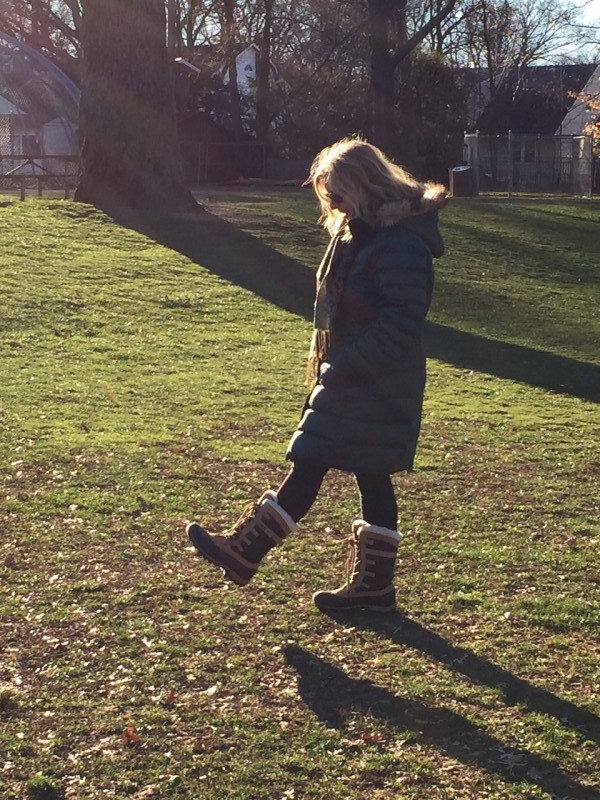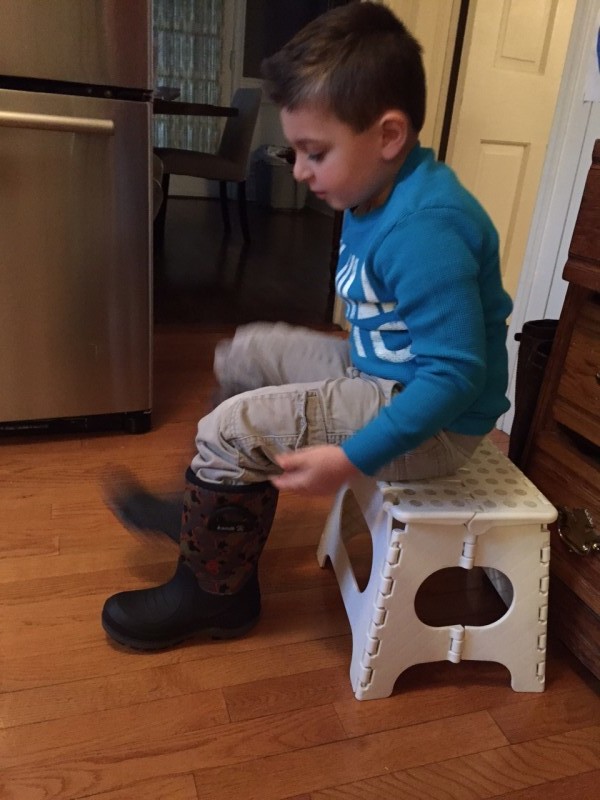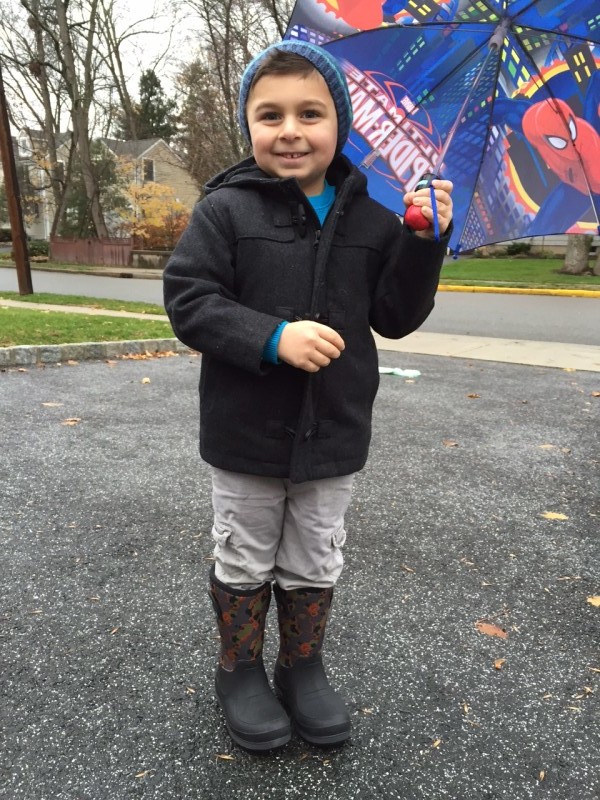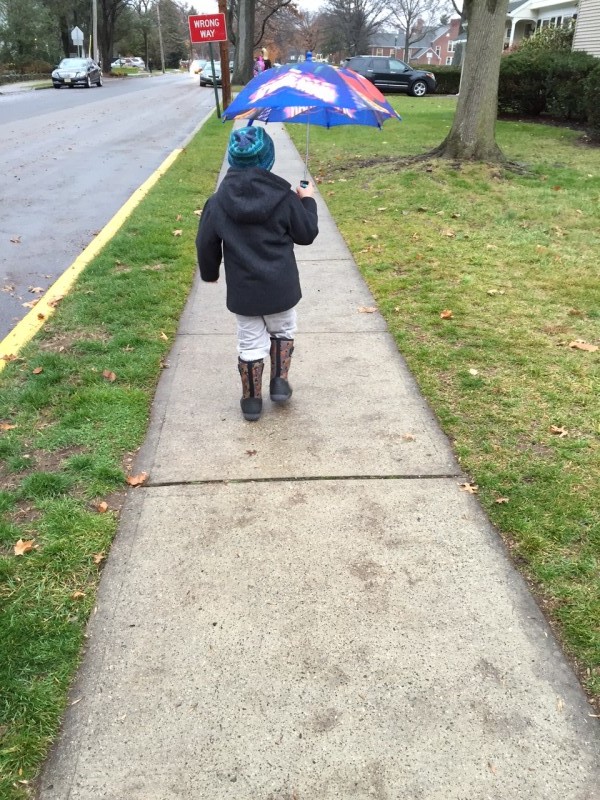 Don't let the cold and wet weather get you down! Embrace the winter.  And check out Kamik at http://www.kamik.com for these styles and others.
oxox
-mom a la mode
{Product samples were received for review purposes only.  All opinions expressed here are solely mine.}