Back in April, my family and set out West for adventures in Nevada and California. We started in Las Vegas, followed by a scenic drive through the desert toward Los Angeles, and culminating with the crown jewel of our journey: the Disney Social Media Moms Conference in Disneyland.
Because there is so much to talk about (we packed quite a bit in to our 8 days!) I'm devoting this blog post to our travels in Las Vegas and Los Angeles, and the post tomorrow solely to our time in Disneyland.
In a previous post, I touched on the meaning of this trip and how it came about. In the spirit of keeping things upbeat and light here, I'll just say that it was the silver lining to a tumultuous and tragic winter endured by my family with the passing of my mom. And despite the tremendous loss we carried along with us cross-country, we still felt she was with us, her spirit carrying through from one activity to the next.
We also welcomed the chance to step out of reality for a bit, reflect and recharge our batteries.
Our trip back in April began in fabulous Las Vegas, Nevada. And I'm here to tell you that you absolutely CAN DO Vegas with a child in tow. I'm also here to tell you that it will be nothing like your previous trips to Vegas pre-children. But it can be, nonetheless, still an enjoyable experience.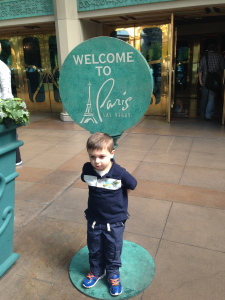 The Hubs loves Las Vegas (I have yet to meet a Hubs who really doesn't) and was way more in-the-know about things to do with our little guy while we were there for a few days. Truthfully, I wasn't all too sure about bringing an almost 4-year old to Sin City. And I know what some of you may be thinking right now, but I'll ask you to kindly reserve judgment. I liked the idea of "breaking up the trip" a bit (a 5 hour flight versus a 6 hour flight – and let me tell you…every hour counts when you fly with kids.) And driving through the desert to get to Los Angeles from Nevada seemed like a whole bunch of fun. Once the Hubs laid out the kid-friendly itinerary he had planned, I was sold.
We stayed at Paris Hotel & Casino, conveniently located mid-strip across from those symphonic dancing fountains of the Bellagio Hotel.
Let's start with the fountains of Vegas, shall we?
To a curious preschooler, ANY hotel fountain might as well be the Bellagio fountains.
Roc was AMAZED and intrigued by any fountain we passed through hotel properties, particularly throughout Paris and Caesars.
Tip: find a charitable concession stand or gift shop clerk to give you twenty-five pennies for a quarter – and you've got yourself some cheap and easy entertainment!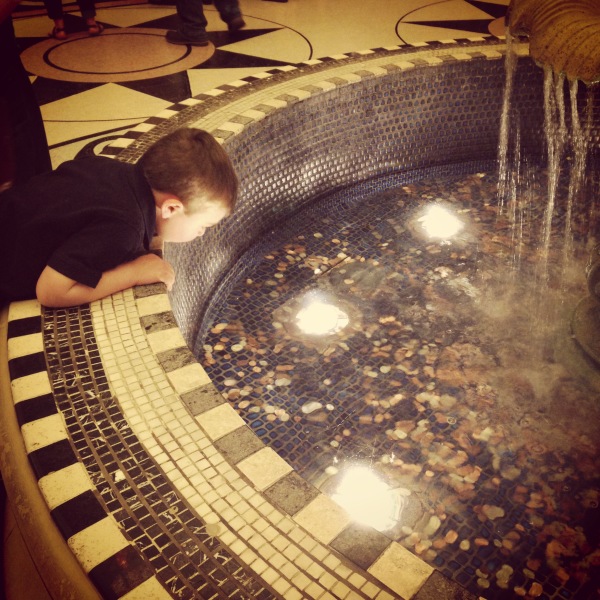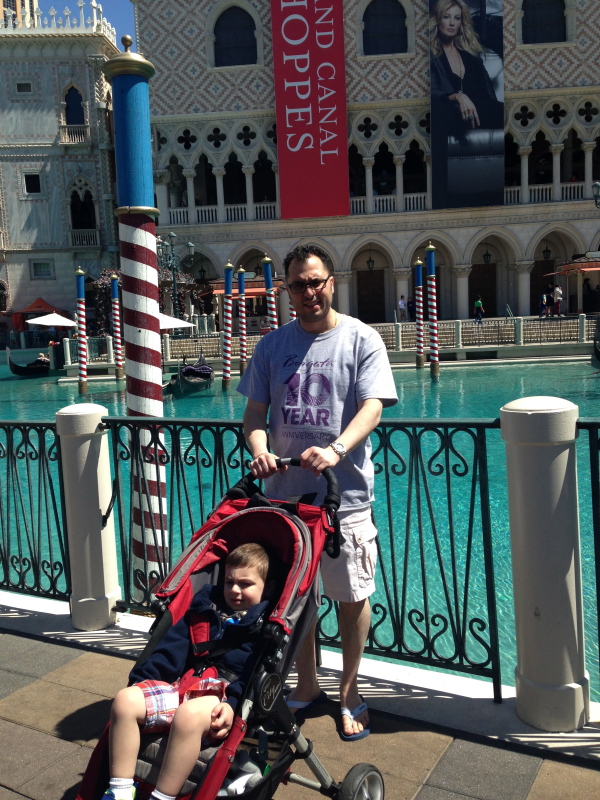 And that truly is the key to entertaining small children in any destination: making something that is otherwise ordinary to you and me EXTRAORDINARY to them. Whether that be throwing a buck's worth of pennies into various fountains or ordering room service for breakfast!
While in Vegas, we took Roc to see:
-Circus Circus
-M & M Store
-Excalibur
-Siegfried & Roy's Secret Garden and Dolphin Habitat
-The Luxor: Roc kept saying "I can't believe my eyes – is that a pyramid?! A sphinx?!" (He knew of these landmarks from an Egypt-themed episode of The Bubble Guppies)
Family-friendly dining was found at:
-The Sugar Factory
-Rao's
-Buffets!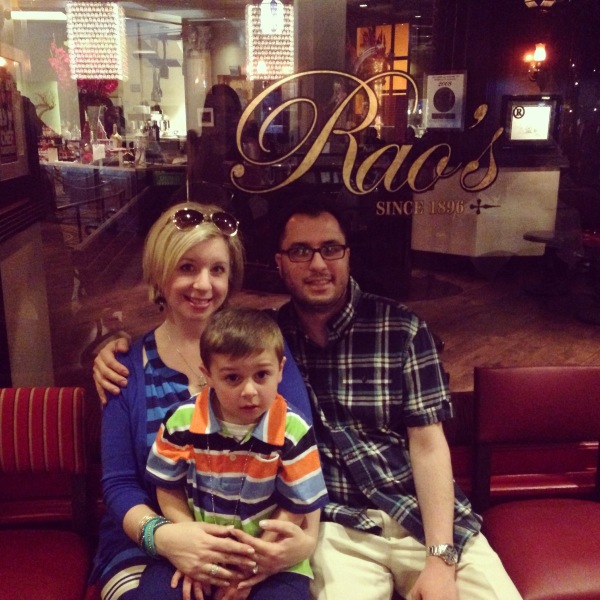 Just about 2 days was enough for us and onward we went with our journey westward.
We loaded up our rental car and started our 4-hour trek through the desert toward LA. Along the way, we made a few stops: Alien Jerky in Baker, CA – which Roc STILL references to this day (it really made an impression on him!) and a McDonald's in Barstow.
We thankfully timed our travels to beat the much talked about LA traffic and rolled up to The Beverly Hilton in Beverly Hills in time to get in a well-deserved afternoon swim. This was very easy to do since we were upgraded to a cabana room, which opened directly onto the pool deck.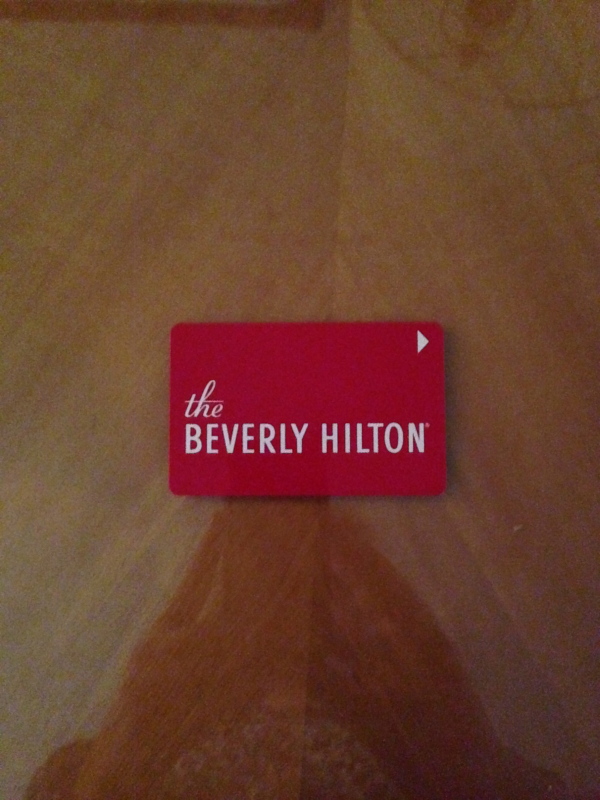 Mama Liked. Big time.
Once in the 90210 zip code, I was also quite excited for the opportunity to drive a GMC Terrain Denali around town. Because as long as we were going to be in LA for a few days, I figured it would be better to have a car – and it was!
The folks at GM provided us with this comfy, smooth ride that navigated us all around the city of angels, up through the Hollywood Hills, and eventually out to Anaheim to the Mouse's House.
Unrelated side note: we were so happy with our GMC ride, that back home, upon the end of the lease on our former SUV, we switched over to a GMC Acadia – and  we are LOVING it!
We spent quite a bit of time at the Hilton pool: me, gazing at the lemon trees lining the deck, fantasizing about the glamour of Old Hollywood and intently staring at each guest to see if I was in the presence of stardom – while my son chatted LOUDLY with everyone and anyone that would speak to him, his scratchy little voice bouncing off the adjacent hotel towers of the pool courtyard, as he splashed with delight around the pool.
Loud and proud, baby. Jersey was in the house.
As an added bonus, I was able to secure free tickets to a taping of The Price is Right for my dad and me while we were in town and it was such an incredible experience!
It was then time to head out to Anaheim, so we loaded up the GMC Terrain, got ourselves on the freeway, and prepared ourselves for the magic and wonder that was 4 days with the Disney Social Media Moms Conference in Disneyland.
You can read all about our experiences in Disneyland (spoiler alert: someone may have met Princesses Elsa and Anna in person!) in Part 2 of "A la Mode on the Road: Our Adventures out West," which will appear tomorrow on the blog.
oxox
-mom a la mode
{I was not compensated in any way for this post. I was provided a car by GM for the LA portion of my trip. All opinions expressed here are solely mine.}