Big news, organic yogurt lovers:  Stonyfield yogurt is now available at more Walmart locations than ever before!
Because I'm a Stonyfield Yo-Getter Brand Ambassador, they asked me to share the news with you — and I couldn't be HAPPIER to do so, as  I 100% support accessibility to healthy, organic food (especially dairy!) to as many people as possible and at a great price.
Roc and I visited a local Bergen County, NJ Walmart over the weekend and were thrilled to see the cups priced nicely at 98 cents! And when Roc also spotted his beloved Smoothies and Squeezers, I knew I'd be leaving with more than I initially went in for (pretty common to ANY trip to supermarket or Big Box Retailer)
No better way to start of a new year than with stocking up on healthy eats!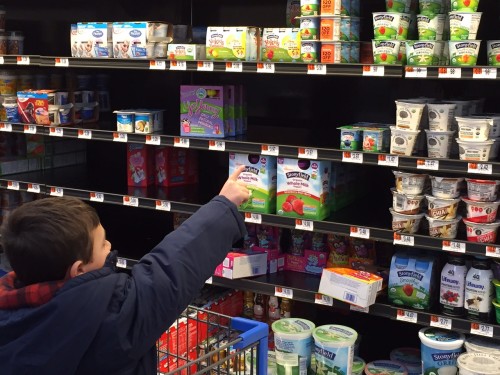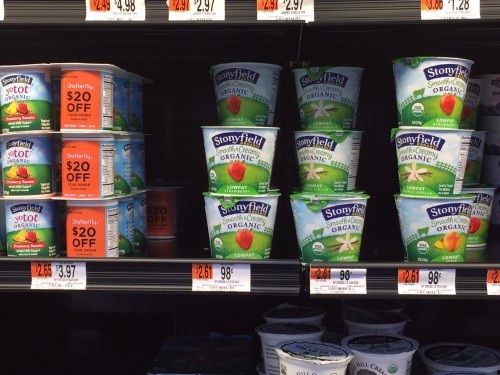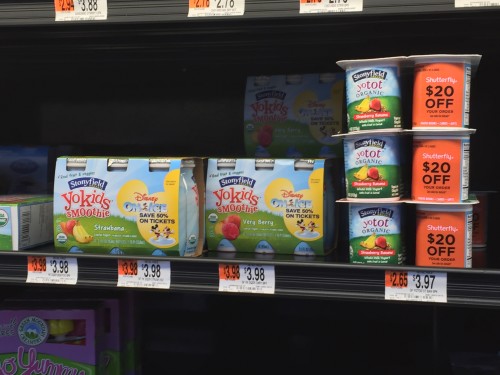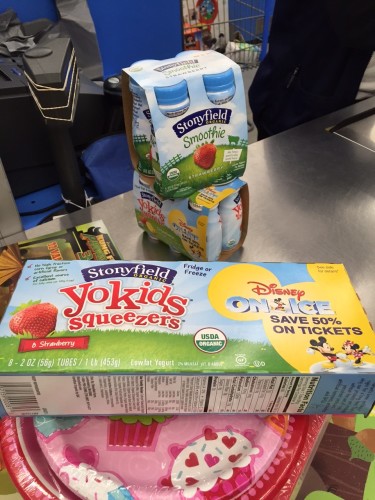 oxox
-mom a la mode
{As a Stonyfield Brand Ambassador, I received product samples for review purposes only.  All opinions expressed here are solely mine.}