We are officially in Kindergarten.
It's been a whirlwind start to the school year, with a new school, new routine, Back to School Night…not to mention keeping up with all of the reminders, activities and school happenings that come along with now being enrolled in Public School.
And then there's the emotional component…my sweet Rocco takes a little while to warm up to new situations. And Kindergarten was no exception. Some teary eyes heading in…and maybe even a chase through the school's front bushes after my boy tried to bolt from going in. But thankfully BIG smiles coming out each day. And his teacher is an absolute DREAM.
But it's already the end of September and Mama needs a little break. The tension, the anxiety, the stress of managing all of the above can wear thin on even the most organized person. And to think…this is JUST THE BEGINNING!
So when the folks at Massage Envy reached out to me recently to gauge my interest in stopping by and checking out their local Waldwick, NJ location, I was ALL IN.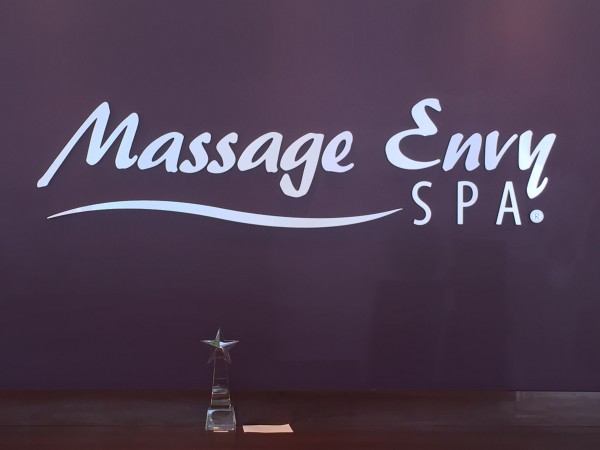 You're likely aware of Massage Envy Spas…they are a nationwide franchise offering a pretty extensive range of therapeutic services by way of massages and facials. I was happy to visit my local Waldwick Massage Envy, and had the chance to learn more about how the clinic operates and the services they provided to their faithful clientele.
The biggest draw to Massage Envy, I was told, is the Membership Package – it's really the best way to get the most massage for your buck and seems to also come with additional perks and offers. Marla Glastein, Waldwick Massage Envy owner shared with me that a decent size of her clientele are in fact, moms, who take advantage of not only the reasonable membership rates, but also the parent-friendly hours: Massage Envy Waldwick is open Monday-Friday from 8am – 10pm, and she tends to see many moms for their treatments once the kids are in bed.
The monthly membership dues are $69.99 and that gets you a complimentary massage OR a Murad Healthy Skin Facial (for $10 extra) per month, along with a myriad of other perks. That's pretty great because the massage price for non-member is $119.99.
And since there's no end in sight to packing school lunches, sorting through forms, running to/from activities, one can easily see how harried mamas gravitate to the Massage Envy monthly membership!
So let me share with you my actual experience at Massage Envy Waldwick:
I planned my visit at a time when Roc was in school, and was so delighted to settle in to a 1 ½ hour massage experience. I've had many massages before but never for one that lasted more than an hour.
First, I was impressed with the cleanliness and thoroughness of the entire experience. When I first checked in, I was given some forms to fill out, with questions that would help guide my therapist as to what areas needed more attention and also to help inform her of any sensitivies, allergies or health problems I might have.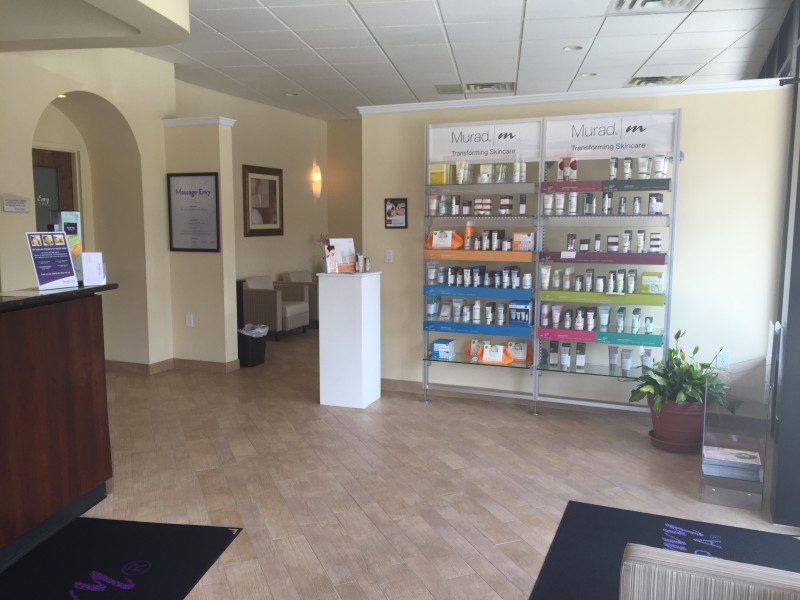 Since I'm allergic to sesame products – and sesame oil is typically in massage oils – I brought my own unscented body lotion, which they were happy to see.
Through my intake form, I was able to tell the therapist that I like soft/medium pressure, that I welcome a scalp massage and could even indicate what areas I'd like her to work on and what areas I'd like her to avoid (there's no need for my abdomen to be massaged!)
I sipped some tea in the quaint waiting area while I filled out my forms and then went over them with a friendly staff member who sat and talked through my preferences with me.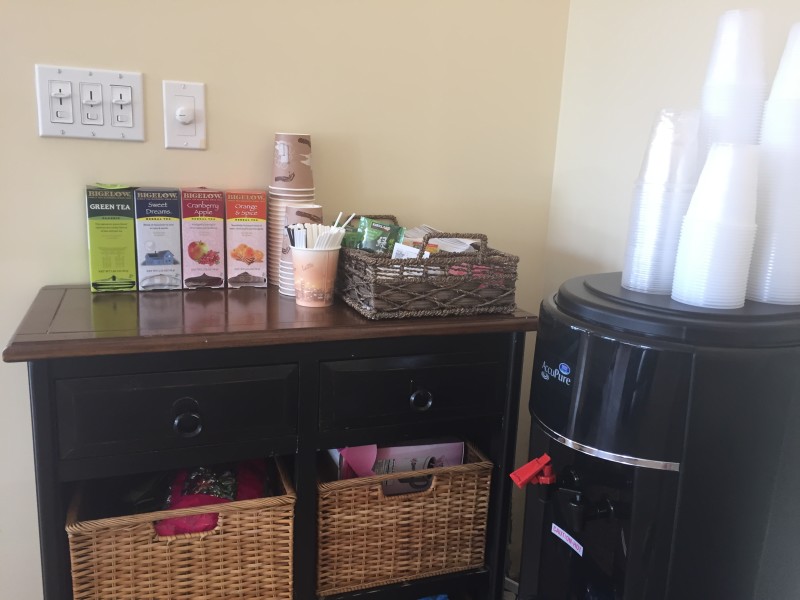 From that point, I was led further into the clinic towards the massage room areas. Now, the big difference between Massage Envy and other spas is that you're not getting a fluffy robe, sauna, steam room or even a changing room – you change right in the room that you get massaged in. While there is a bathroom, there are no showers. The idea is to come here to keep on the path for personal wellness – take an hour or so out of your day, get recharged, and then, well – head home. And I think that's great and serves its purpose.
Once I got myself situated in my massage room, and the lights and music were turned down, I was blissfully unaware of anything going on around me. My therapist, Nickey, was wonderful and provided a relaxing, centering full body massage.
And let me tell you – I don't think I can go back to a 1-hour massage after having the 1 ½ hour massage. I feel like you always want a "little more" after the 1-hour…and the 1 ½ hour seemed JUST RIGHT. I think I'd get a little antsy for a 2-hour massage but I don't know…never had one.
After my massage, Nickey brought me a little cup of water and reminded me to stay hydrated the rest of the day, as bodywork can be detoxifying and dehydrating. She also gave me a little pamphlet that included a personalized Wellness Plan for me – it told me what we did that day and what she recommended for future visits.
So for those of you out there needing a little "breather" after a month-in to the school routine, I'd say keep Massage Envy in mind for a little bit of relaxation and rejuvenation. You can visit their website at http://www.MassageEnvy.com and if you're in Bergen County, pop in to the Waldwick location and tell them mom a la mode sent ya.
oxox
– mom a la mode
{I received a complimentary 1-1/2 hour Massage Envy massage for review purposes only.  All opinions expressed here are solely mine.}