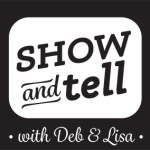 Show and Tell with Deb & Lisa is back and we're talking about Spring/Summer Style. See what products have us excited for the season of fun and sun.  View our latest video here:

Here are the products I talk about in the video:
Pricing: $20-$100+
Availability: candibydarlene.com
About: I love, love, love the quality, fashion and VALUE that Chloe + Isabel provides in this gorgeous jewelry collection. Vintage, bo-ho chic inspired pieces with odes to nature at reasonable prices makes Chloe + Isabel an attainable luxury.
Pricing: Flip Flops: $22.00-$70.00. Kids flip flops: $17-$23
Availability: Havainas.com, Nordstrom, DSW, Zappos, Macy's, Harmon, Amazon
About: Havaianas stands for style, comfort, affordable luxury, and positive energy. They are by far the most comfortable flip flop I own, and I LOVE the different colors and themes they offer each year.  Be sure to visit the website to see their extensive collection, including a recent collaboration with Dylan's Candy Bar and Disney flip flops for kids.
Downey Wrinkle Releaser Plus
Pricing: $1.99 – $7.99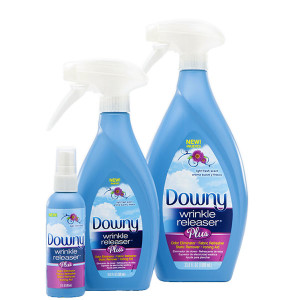 Availability: http://www.downywrinklereleaserplus.com, super markets, drug store chains, Target, Walmart
About:  This stuff is AWESOME.  I brought the travel size version along with us to Puerto Rico and used it to get stubborn wrinkles out of my son's button down dress shirt and my cotton cardigan. But there are 101 uses for this "wonder bottle" (including removing odors from fabrics and freshening up sheets, towels, etc.)  Highly recommend picking up a travel size for your summer on the go!
Be sure to head over to Deb's blog at The Harried Mom to see her picks…(I have my eye on that Alex + Ani bracelet and Anna Griffin bag!)
oxox
-mom a la mode
{I was not compensated in any way for this post, however, affiliate links may be present in this post. Product samples were received for review purposes only.  All opinions expressed here are solely mine.}