Stonyfield YoBaby is the #1 pediatrician recommended brand for 6 month to 2 year olds among refrigerated yogurts (IMS Health ProVoice Survey, 12/01/15 -02/29/16). And as a Stonyfield Brand Ambassador, I'm happy to pass along this news to you.
The claim was validated by AlphaImpactRx, a provider of primary research-based insights, analytics and solutions. Using the ProVoice survey methodology, AlphalmpacRx fielded to 736 U.S. pediatricians from 12/01/15 to 02/29/16, recording recommendations and validating the claim.
I'm happy to support Stonyfield and am thrilled to hear this news because YoBaby was an integral part of my own son's diet during those early days of introducing new foods. I loved that he got his protein, calcium and exposure to fruits and veggies all in one convenient little healthy and organic package. And as you can see, my bestie's baby boy is a BIG fan of Stonyfield YoBaby too!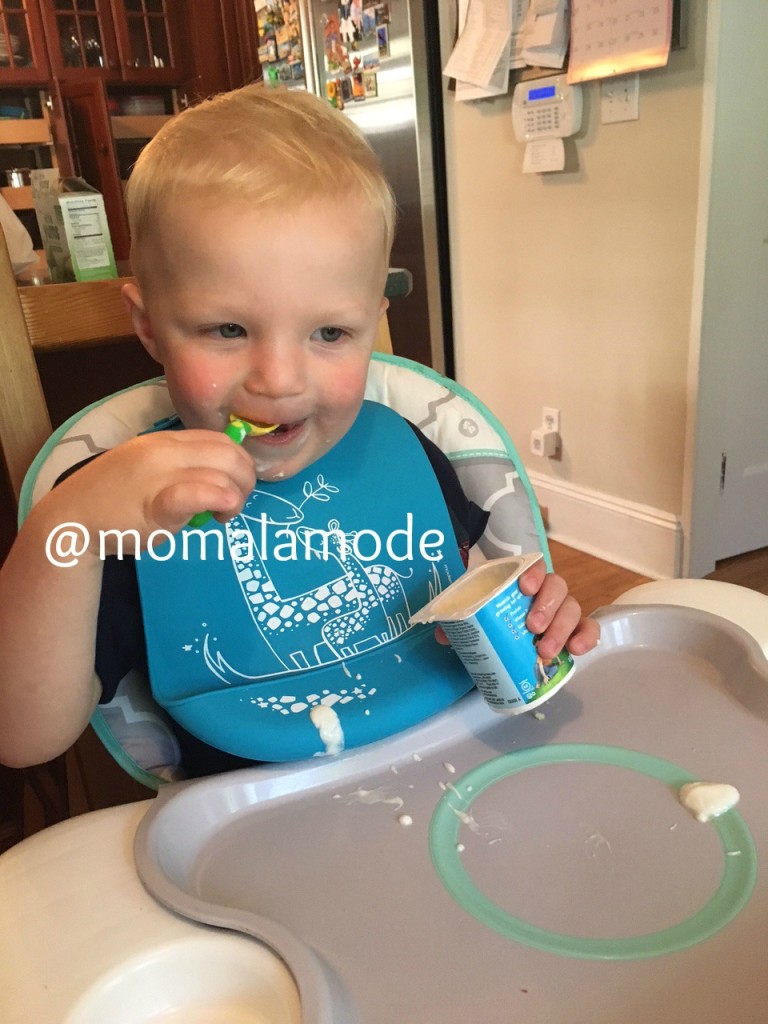 To Stonyfield's knowledge, Stonyfield YoBaby yogurt is the only one currently making the claim in the U.S. that it is the #1 Pediatrician Recommended refrigerated yogurt for babies between 6 months to 2 years.
It is anticipated that the new YoBaby yogurt packaging bearing the claim will be on the shelves in or about September 2016, but consumers may see a mix of packaging on the shelf for a brief period of time.
One thing to note, however, is that Stonyfield has not had a similar survey or claim validation conducted for YoKids or YoTot products. Stonyfield is not making the above claim with regard to YoKids or YoTot.
We're big fans of Stonyfield – good news about good food!
oxox
-mom a la mode
{I am a Brand Ambassador for Stonyfield Yogurt.  All opinions expressed here are solely mine. For details about AlphaImpactRx please go to http://www.alphaimpactrx.com. For details about ProVoice, please go to http://www.alphaimpactrx.com/products-and-services/provoice/.}