Summer is halfway thru — when it comes to seasonal culinary delights, have you been enjoying the bountiful produce and making the most of your grill?
I'd like to say we've been entertaining a whole lot, but due to some home improvement projects that have turned our house upside down, we've kept our entertaining to a minimum over these past few months.
But the times that we have entertained, you can bet we've relied on some fresh and delicious products from Kings Food Markets.  As you likely know from some previous posts, I'm happy to say that I'm a brand ambassador with Kings.
For Summer, I was able to incorporate a bunch of great products from the Kings Own line: Organic Red Wine Vinegar, Sparkling Pink and Pomegranate Lemonades, Bakery Fresh Baguette and Signature Breakfast Blend Coffee.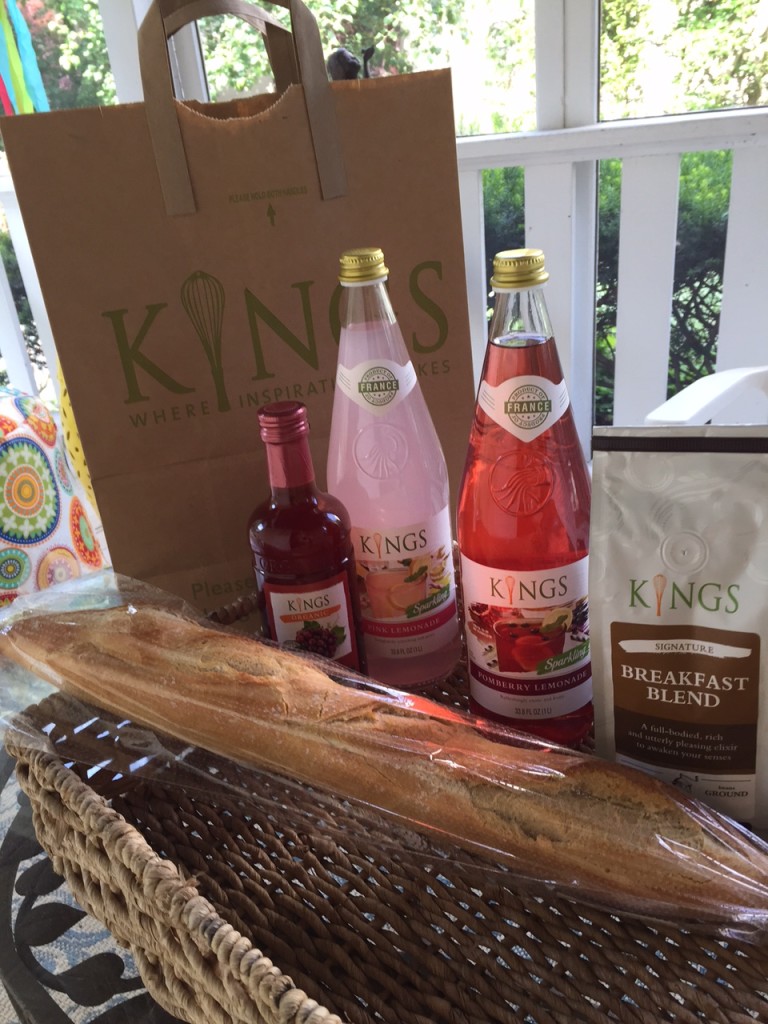 While the coffee and the baguette perked up our mornings — in fact, what was particularly awesome was getting the bread still warm from the oven of my local Kings' bakery department and slathering it up with good salted butter the minute I got home! — the sparkling lemonades made for crisp and refreshing summer beverages while entertaining at the beach.  What I especially loved about these lemonades were the elegant glass bottles they came in.
My star ingredient, however, this summer by far has been the organic red wine vinegar.  Mostly because I've made on average one pasta salad a week for the past several weeks of the season.
I've probably made what I dubbed my "Italian Pasta Salad" no fewer than 10 times already and summer is not over yet! From potlucks and birthday parties to weeknight suppers and easy meals for friends in town who just had babies, my pasta salad has been a winner.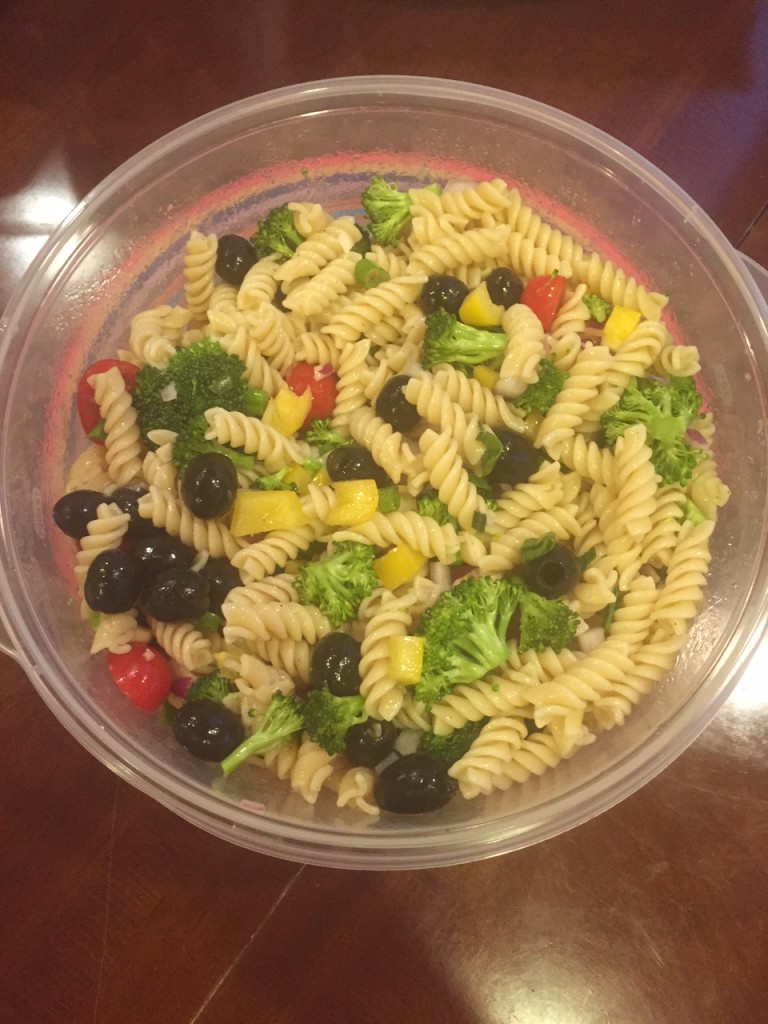 The ingredients are fairly standard from time to time but will change depending upon what's available to me in my fridge at the given moment.  I prefer to use spiral or rotelle pasta, small black olives, and a medley of fresh chopped vegetables including garlic, broccoli, red onion, yellow pepper, halved grape tomatoes.  Sometimes chopped scallion greens and cubes of mozzarella cheese end up in the mix.  The salad is always dressed with zippy red wine vinegar, extra virgin olive oil and a bit of salt, pepper and oregano.
I made a slight variation of this salad using orzo recently, which was a delicious and light accompaniment to a weeknight dinner of chicken on the grill.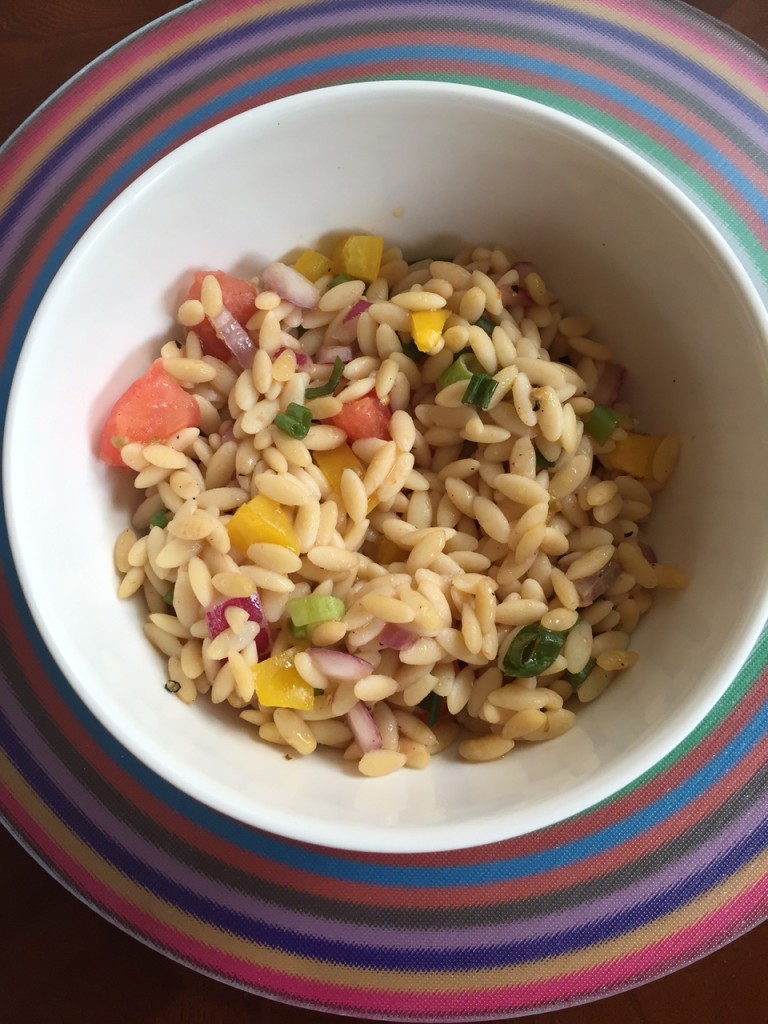 What have your go-to summer recipes been thus far?  Share in the comments below.
oxox
-mom a la mode
{I am a brand ambassador for Kings Food Markets.  All opinions expressed here are solely mine.}