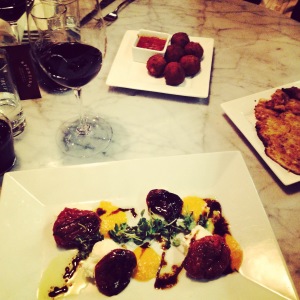 The Hubs and I had Spuntino Wine Bar & Italian Tapas on our radar for some time now and were looking forward to the opportunity to try out "Italian Tapas."
Our babysitting plans, however, had another idea.
So on a recent Thursday night as a party of 3, off we ventured to the Clifton, New Jersey Spuntino location, where we were greeted and seated by an amicable team and treated warmly and graciously by our server, manager and Executive Chef, Josh Bernstein.
If you followed along our dining experience via social media, you got a play-by-play taste of what we enjoyed a few weeks back.  Many of you marveled at the pasta dishes we sampled, while the chocolate chip zeppole are still being talked about.
Here's what you need to know about Spuntino Wine Bar:
So, yes — it's located within a mall setting of sorts (in New Jersey, it's in the parking lot of Clifton Commons shopping center).  But honestly, you'd never know it, as the moment you step foot into Spuntino, you're immediately whisked away from the hustle and bustle of suburbia and transported into a cool, vibrant enoteca.   Cozy, marble-top bistro tables line the restaurant walls while an expansive bar scene and exposed brick open kitchen fill out the rest of the sleek, urban atmosphere.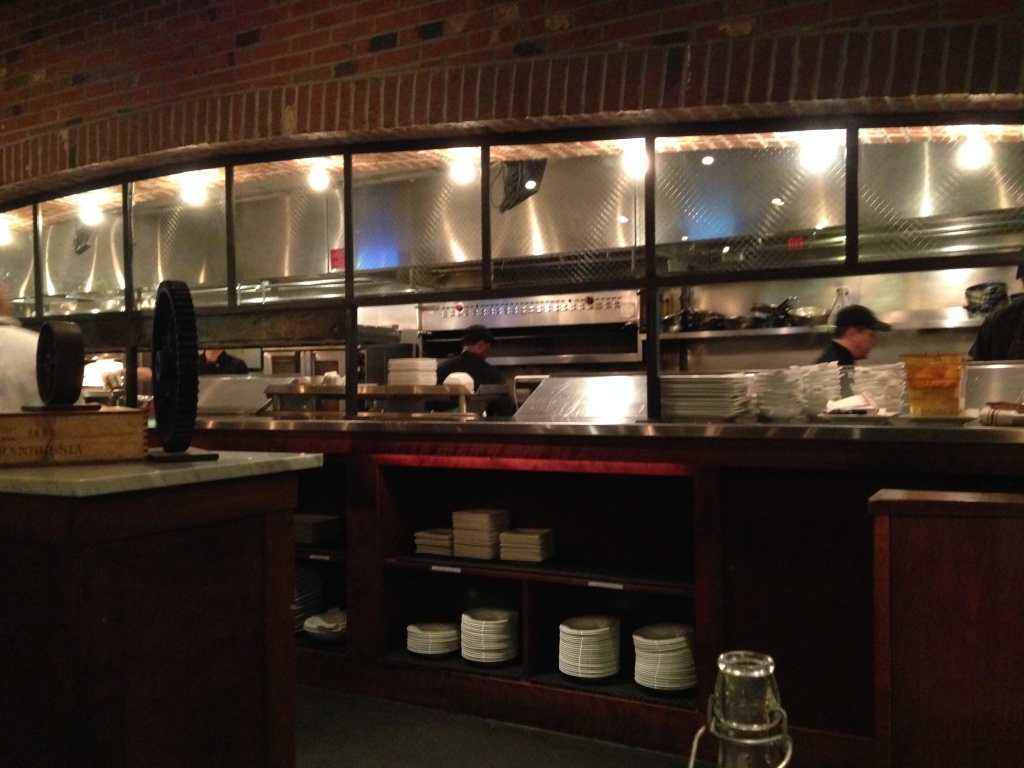 It's a bustling scene — frankly, because it's tapas, so servers are making several stops to table as courses are ready from the kitchen — sending a cool vibe, as pinots are poured and small plates are served.
How do you order/eat tapas?  Great question.
The Hubs was skeptical at first.  We've both been to tapas places in the city that charge an exorbitant amount of money for a teeny-tiny nibble of food.  Spuntino Wine Bar is OUR type of tapas.  Yes, they are small plates.  But they are portioned out in a way so that you have more than "just a taste" on your plate, and yet are priced very reasonably.
Our server, Erin, cheerfully guided us through the extensive wine list — I was highly impressed with the number of wines by the glass.  I was also highly impressed that they offered $300 bottles of wine from their Reserve list.
I opted for a Super Tuscan Altesino Rosso while The Hubs went for a Baby Amarone.  While our son enjoyed a milk.
Since it was our first time dining at Spuntino, Erin suggested we each order 3 small plates, that would serve as our "dinner,"  while our son enjoyed chicken cutlet and french fries (note: there is no children's menu but there are many dishes that are friendly to a child's palate) Here is what we ordered:
For dessert?  Those legendary chocolate chip zeppole, dusted with powdered sugar that also had the slightest hint of orange rind.  I asked for the salted caramel dipping sauce to accompany them.  They were OUTRAGEOUS.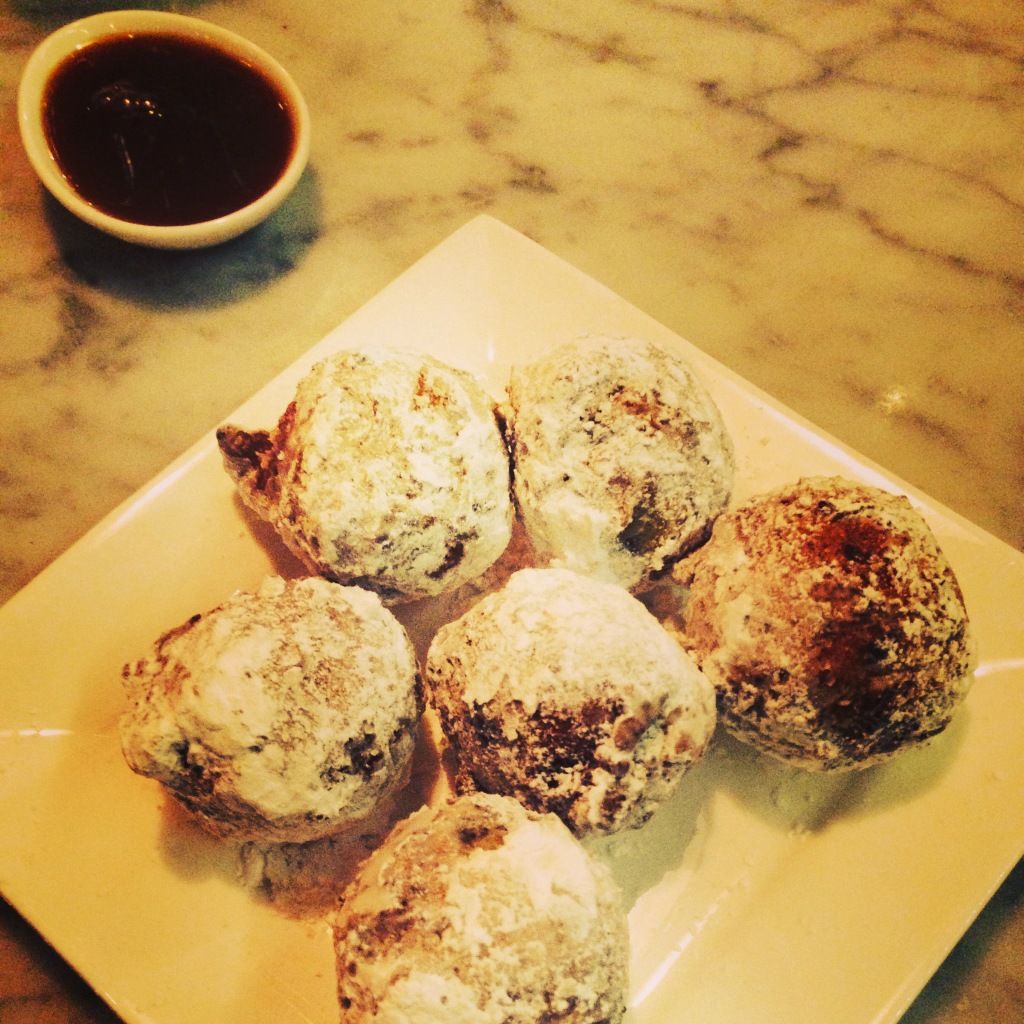 With the holidays now here, you may be looking for a new place to check out with friends and family.  I would highly recommend Spuntino Wine Bar & Italian Tapas for a night out, or even as an after-work meet up.  The menu and pricing make it a perfect place for a variety of tastes and budgets, while foodies and winos alike will be agreeable to the offerings.
As a way to kick off a week of eating (with Thanksgiving officially here!) and the start of the holiday season, Spuntino Wine Bar & Italian Tapas is offering a mom a la mode reader a Sommelier's Selection of Food and Wine Sampling Experience at the Clifton location — a $50 value!   Simply fill out the Rafflecopter form below:
Restaurant Deets:
Spuntino Wine Bar & Italian Tapas
Clifton Commons
70 Kingsland Road
Clifton, NJ on Rt. 3 East
http://www.spuntinowinebar.com
973.661.2435
Happy Sipping & Savoring!
oxox
-mom a la mode
{My family and I received a complimentary dining experience for review purposes only.  All opinions expressed here are solely mine.}