For those of you who are foodies in the North Jersey/NYC Metro area, mark your calendar for April 14th:
St. Joseph's Hospital is hosting its 8th annual "Gourmet Fare from Everywhere: Cooking for Kids" event at Westmount Country Club in Woodland Park, New Jersey — and let me tell you: it is FANTASTIC.
The hubs and I had the chance to attend last year (you can bet your Cabernet that we'll be there this year, too!) where we delighted in quite the gourmand experience.  You can read all about it here.
Celebrity chefs. Local restaurants. Innovative food and wine pairings.  And above all — an amazing, amazing cause: every bite benefits the St. Joseph's Children's Hospital.
We're very much looking forward to attending this event again this year, and hope to see you there!  You can purchase tickets and learn more at the St. Joseph's Hospital website.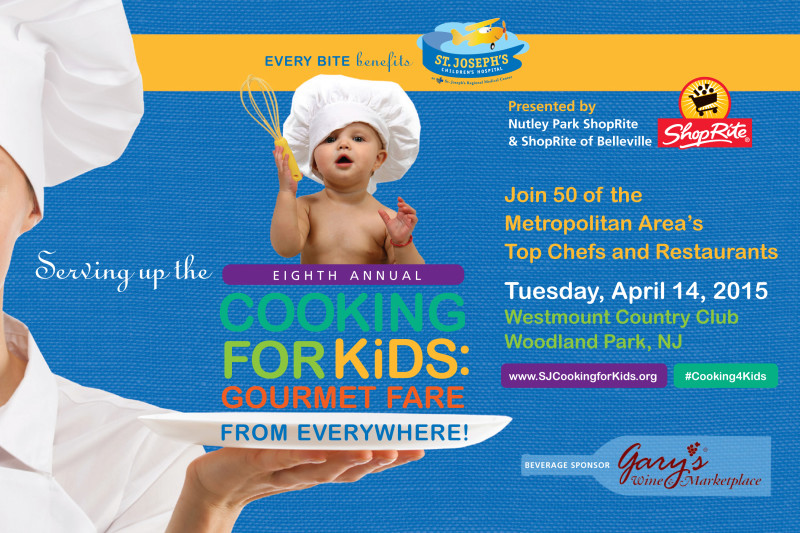 oxox
-mom a la mode
{I was not monetarily compensated in any way for this post. I received 2 VIP admission tickets for purposes of reviewing the event. All opinions expressed here are solely mine.}