Anyone who has dealt with a loss will tell you that the first set of holidays are always the hardest.
So frankly, I was prepared to have a rather lousy Thanksgiving, ridden with anxiety.
I'm happy to report that it was quite the opposite: it was a Thanksgiving filled with joy, surprises, peace and calm.
What helped was an invite from the Sprout Channel to a private viewing of the Macy's Thanksgiving Day Parade in New York City to celebrate "Sproutsgiving."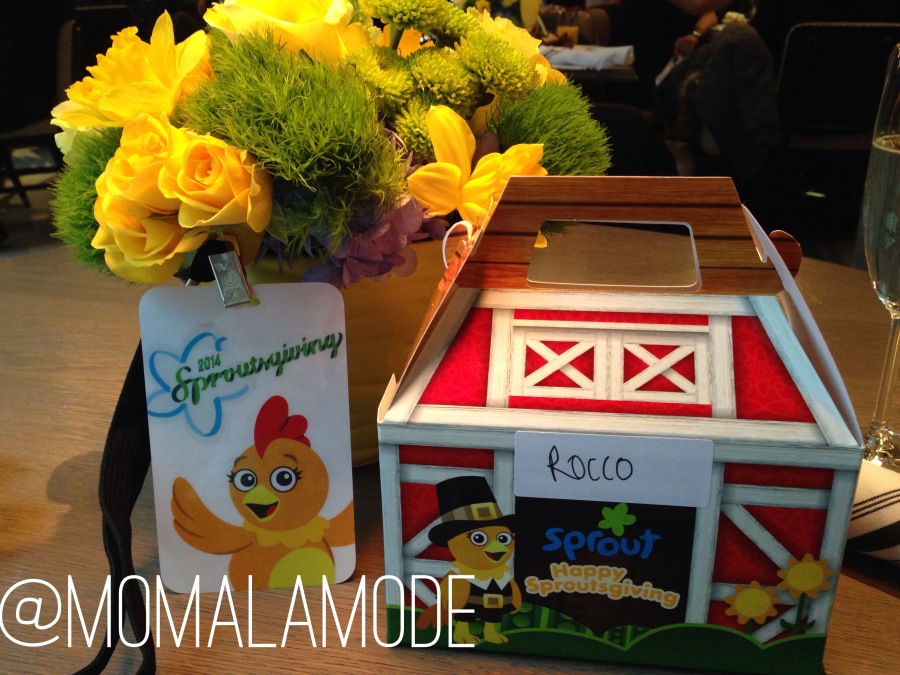 Yes, it was an early morning. Yes, we drove from New Jersey. And yes, we easily found parking (that didn't cost a turkey wing or a leg).
And yes – it was a FABULOUS experience for our family.
We snaked our way through the crowds into the Wayfarer restaurant on 57th and 6th Avenue and The Hubs staked our claim on a cozy booth in the back corner with full access to the floor-to-ceiling windows.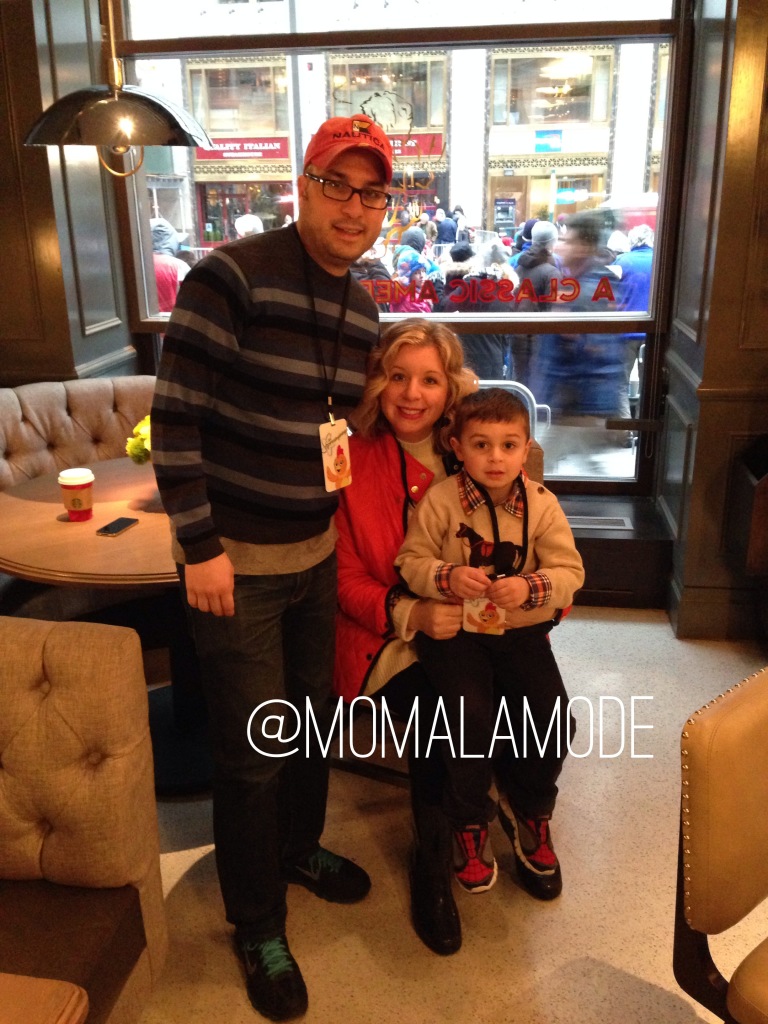 Roc enjoyed crafts: he made a gingerbread house, an Astroblast wooden decoration and decorated a paper Christmas tree. He also lost his mind when he met 2 of his TV idols: Kelly and Chica from Sprout's Chica Show.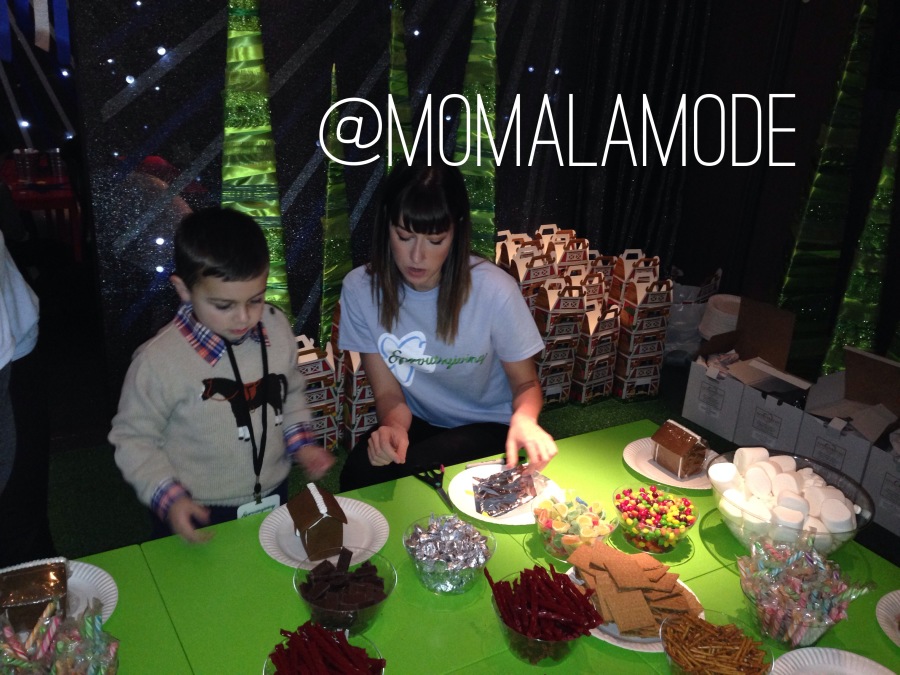 There was a smoothie bar, with a nod to our cartoon friends from Astroblast and there was a mimosa/bloody mary bar  (win, win!) that complemented a full buffet breakfast. What made a really nice touch was later on as the parade was in full swing, the restaurant put out kid-friendly bites like chicken fingers, French fries, grilled cheese and pizza. They didn't miss a beat.
And then – there was the parade. The magnificent Macy's Thanksgiving Day Parade. Live – in person – in New York. It was just an incredible experience for us. Hearing Roc get giddy, yelling (yes, yelling!), "Mom, Mom: Did you see THAT?!?!?!" watching with wide-eyed amazement as some of his favorite characters sailed by 20 feet in the air above him through the windows.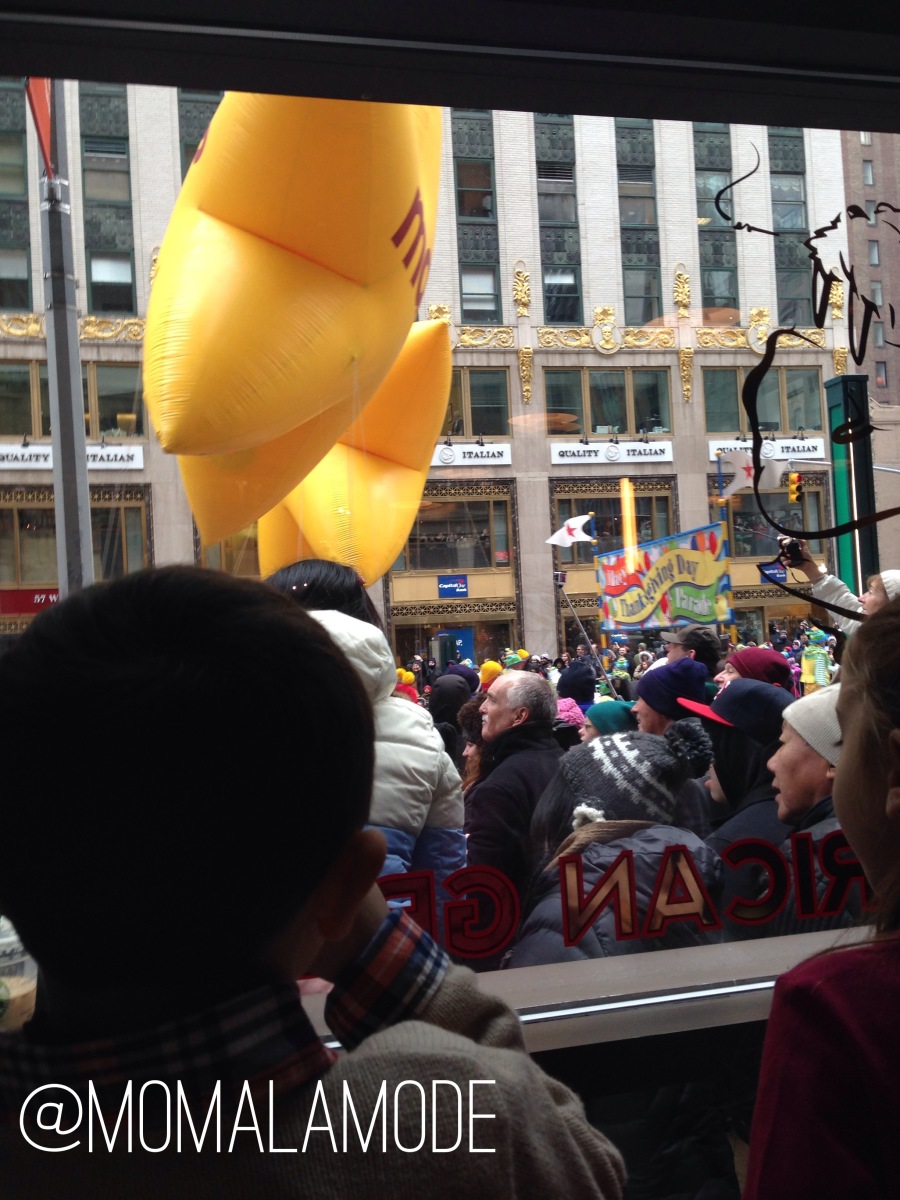 After the parade, we made our way over the river and through the woods back up to our house, where it was time to fire up the oven and reheat the bird.
Yes, reheat the bird: we ordered our Thanksgiving Dinner from Kings Food Market, thanks to a hot tip from our friends, Lauren and Emil. Our dinner was pre-cooked – including a whole turkey! – and I just had to reheat everything. It took us about 2 hours to reheat the turkey and sides, and we settled down to dinner by around 3:30pm.
For those of you who have things going on Thanksgiving morning: whether you're running a 5K, visiting with family, volunteering somewhere or at the parade, I'd highly recommend this option. The meal was delicious – the turkey was flavorful and not the least bit dry. We had plenty of leftovers. To be honest with you, I don't know if I'd go back to cooking a full bird on my own again! It was such a hassle-free experience, that I had my feet up in the living room for 10 minutes before our guests arrived – a holiday first for me.
The day after Thanksgiving is often heralded as "Black Friday" by many. But in our house, it's the day our Elf on the Shelf shows up.
Roc was beyond thrilled to see his little elf friend again, and has promised to be on his best behavior to be a good boy this holiday season.
We also used the day to get our correspondence done to the big guy up at the North Pole. Roc wrote his letter to Santa with his Granny and walked with her to mail it at the mailbox up the street from us.
You can imagine his delight, just 2 days later when Roc received a letter BACK from Santa!
Yes, a genuine, personalized letter to Roc direct from the North Pole!
Well…sort of.  Huddle up — here's the scoop:
The folks at Santa Sent Me a Letter create these one-of-a-kind, fully customized and personalized letters from Santa Claus.
With 20 exclusive templates to choose from (including religious and non-religious, a letter for adults, and even a letter to Jewish children from Santa), parents and family members can use the easy Online Letter Editor to completely personalize each letter to each child right on the site.
Every letter is then delivered on Santa's own custom stationery guaranteeing that every letter is unique and "authentic." Santa signs and wax seals each letter by hand before postmarking it directly from the North Pole!
Letter packages start at only $9.95 — a steal for a precious memory.  And as a special perk to mom a la mode readers, Santa Sent Me a Letter is offering a 15% discount from now thru end of day, December 3rd (EST).  Just use code: ALAMODE2014 at check out at http://www.santasentmealetter.com
With the holidays now here, wishing you peace, joy and calm.  Enjoy the season!
oxox
-mom a la mode
{I received a complimentary Santa Sent Me a Letter for review purposes only.  All opinions expressed here are solely mine.}