This is the time of year when it feels good to give.  And it feels even better when your gift gives back to a charitable cause.
I was introduced to BRETT LAUREN accessories about a year ago, and rarely a day goes by that I'm not wearing my Rose Quartz and/or blue Amazonite bracelets of the Southern California-based jewelry designer along with my watch or as part of my "stack."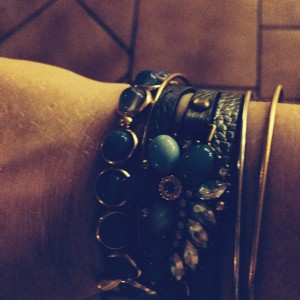 Call me crazy, but I feel like they bring good energy.  The Rose Quartz one especially.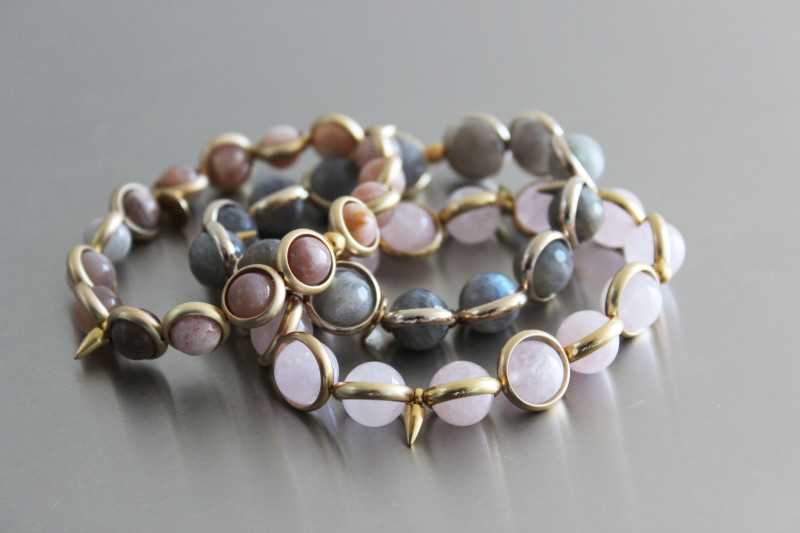 But it's more likely because the intent behind the bracelets — they are handmade in the USA by Brett and her team of craftswomen.  Even more impressive, BRETT LAUREN employs women in need from homeless shelters, recovery houses and occupational therapy centers.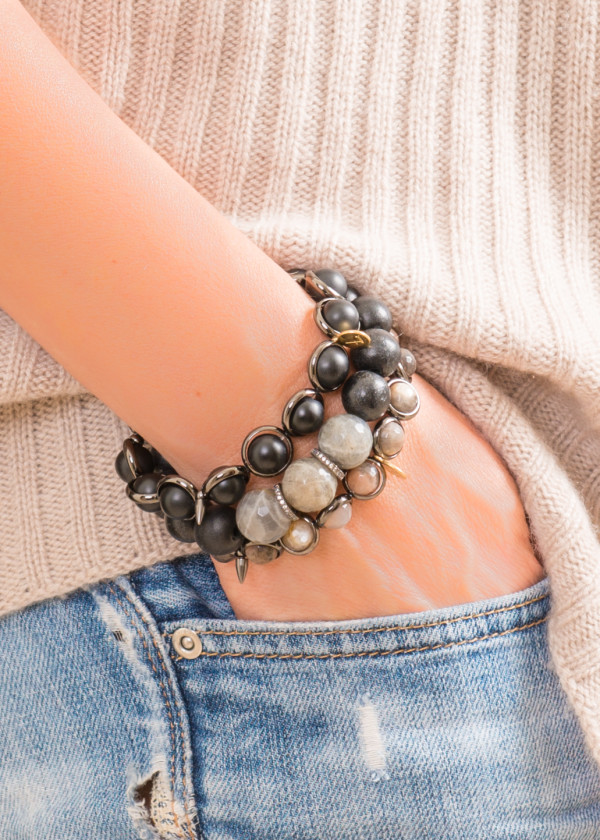 As a special holiday promotion, BRETT LAUREN is offering 10% of your trunk show sales to the charity of your choice.  You can do an online party (host it on Facebook even!) or a trunk show in your living room with your friends.  Either way, BRETT LAUREN will give back on your behalf.
Fashion never felt so good! See below flyer for complete details and contact information.  And visit the complete BRETT LAUREN collection online now. Tell them mom a la mode sent you xo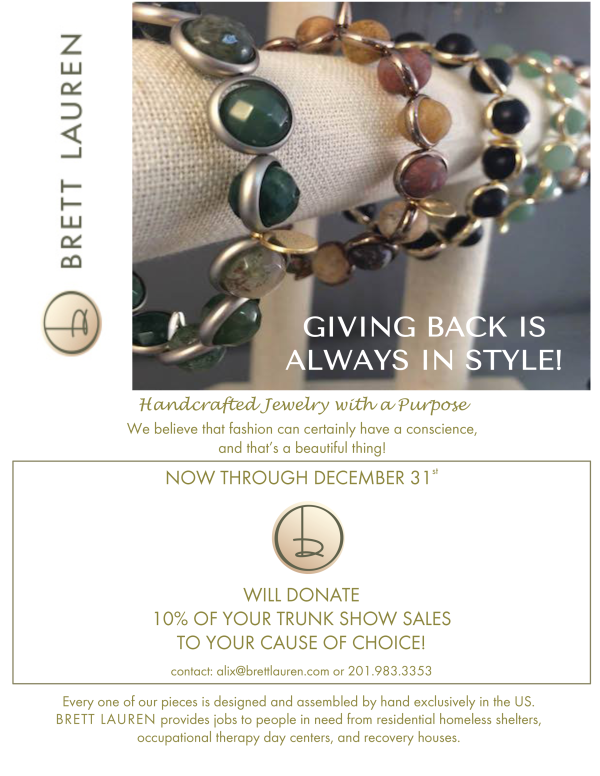 oxox
-mom a la mode
{I was not monetarily compensated in any way for this post.  I received product samples for review purposes only.}