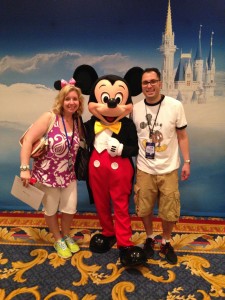 Isn't it funny how there's no "one" season of the year that's designated "Visit Walt Disney World" time? Disney aficionados can make a case for heading to the Orlando area wonderland for ANY time of the year and with good reason – there's always something new and different happening. Yet some things still manage to stay the same, like the Flying Dumbo ride, magnificent fireworks displays and all-around family fun.
If you're reading this at the time of publish, Fall 2015, you might be gearing up to take the kiddos to Walt Disney World over teacher convention or Thanksgiving weekend.
Or, perhaps you are one of the lucky ones to be experiencing Disney around the holidays (a goal of our family's one day!)
Or maybe you just typed in the final digit of your credit card number to book that Spring Break or early Summer visit (side note: if you're thinking of visiting in the Spring, now's a good time to book!)
Whatever the case may be…. you're in for a real treat! This isn't my first post on my family's Disney experience and I can assure you that it certainly won't be my last. But on the heels of attending my second Disney Social Media Moms conference back in May, I thought I'd share some tips and insights from our most recent Walt Disney World adventures:
1. Set up your My Disney Experience account and Customize your Magic Bands – This online dashboard allows for you to log in and see your reservations all in one place. You'll do this well in advance of your trip, likely right at the time of booking. You can assign a Disney avatar to each member of your party (I was Cinderella..my son was Lightning McQueen), streamline all of your meal and hotel reservations and even customize your Magic Bands.
2. Take the Magical Express – Make arrangements ahead of time to take Disney's Magical Express from the Orlando airport to your Disney Resort hotel in Florida. They will send you special yellow baggage tags in the mail leading up to your trip, which you attach to your luggage prior to checking them at airport. Then…they magically appear IN YOUR ROOM several hours later! When you land in Florida, your family jumps on a Magical Express bus to your resort and enjoy Disney-themed programming and general buzz and excitement aboard the ride, which typically takes about 30 minutes. You are then free to head right to the parks and go about your day without having to worry about your bags…you'll see them in a few hours in your room.
3. Take the Grandparents – This is our third Disney trip that has included extended family. Traveling with the grandparents is the way to go! Not only does it afford a memorable family vacation experience, but also it allows for more hands on deck, a variety of activities and all around fun.
4. Order Snacks and Water for Your Room – Many blogger friends of mine have sworn by Garden Grocer – the online service that allows you to pre-order and have groceries delivered to your hotel room…at a discounted price! Have bottled water, breakfast foods, snacks and treats send directly to your resort ahead of time.
5. Rent (or bring) a Stroller (even if your kid is 6) – Trust me on this one. Your child will be exhausted. YOU will wish you had a stroller to crawl into by around 3pm. If you choose not to bring your own stroller (I highly recommend a stroller for getting thru airport), consider renting through Kingdom Rentals for approx. $75/week. They have City Minis that fold up compactly, recline nicely and have all-terrain wheels. Can't say the same for the hard plastic strollers available at the park.
6. Wear Appropriate Footwear. Seriously. Take it from me – 2 inflamed patella tendons and 2 months of physical therapy later….wear GOOD sneakers with proper arch support. Take a break if you need it. You will be walking miles and miles a day.
7. Consider a New Property: Historically, my family has tended to stay at hotels on the monorail line – The Polynesian specifically. But the Disney Social Media Moms Conference took place at Disney's Yacht Club Resort, which is a property that we would never have considered on our own accord. We all LOVED it. There is some value to staying on-property, but off- monorail at resorts like The Yacht Club, Boardwalk, Swan and Dolphin. There's less of a frenzy and more of a relaxed feel, which is really nice after being in overdrive at the parks for 12 hours of your day. However, my biggest tip for you is to DO WHAT IS BEST FOR YOUR FAMILY. That means, if you have a 3-year-old that needs to get to the Magic Kingdom fast, and be able to zip back to your hotel room if that 3-year-old melts down at 2pm (which he/she will), then staying at a hotel on the Monorail is your best bet. Because the buses can be a little unreliable and are often packed to the gills.
8. Eat well. Disney offers so many healthful options – I was surprised at the variety of grab and go selections and children's meals at Magic Kingdom and specifically, in The Land at Epcot. Highly, highly impressed with Disney's commitment to healthy eating choices. Goes well-beyond a whole wheat hamburger or hot dog bun. There is an abundance of fresh fruit, vegetables, hummus, granola bars, gluten-free options that are both appetizing and readily available.   And then the foodie in me REALLY enjoyed.  For lunch, we loved San Angel Inn in Mexico (Epcot) and for dinners, Chefs de France (Epcot) and Il Mulino at Walt Disney World Swan. If fine dining is your thing, you'll be happy to hear that STK Orlando and Morimoto are to be opening!
9. Get the Memory Maker. Memory Maker is a service that will be loaded onto your Magic Band that allows you to spend less time worrying about capturing the memories on camera and more time enjoying the parks. This is especially great for when you're traveling with a larger group or if you actually want to be IN the photo instead of always TAKING the photo. And let me tell you – these are some GREAT photos! Anytime you see a Disney Parks photographer, you simply show them your Magic Band, they scan you, and snap away. Later that day, you'll see your photos loaded into your My Disney Experience account. And then when your trip is over, you can order the digital images and even little gifts if you wanted. So worth it – we love our Memory Maker photos — here is a sampling of them: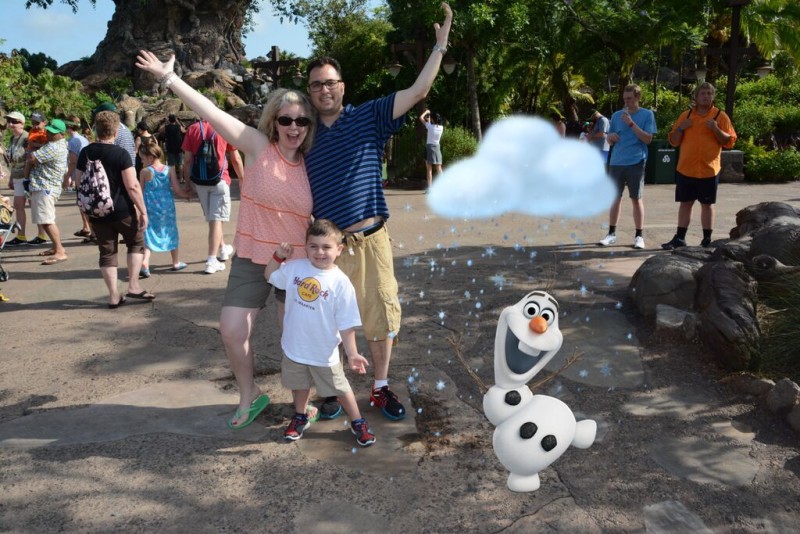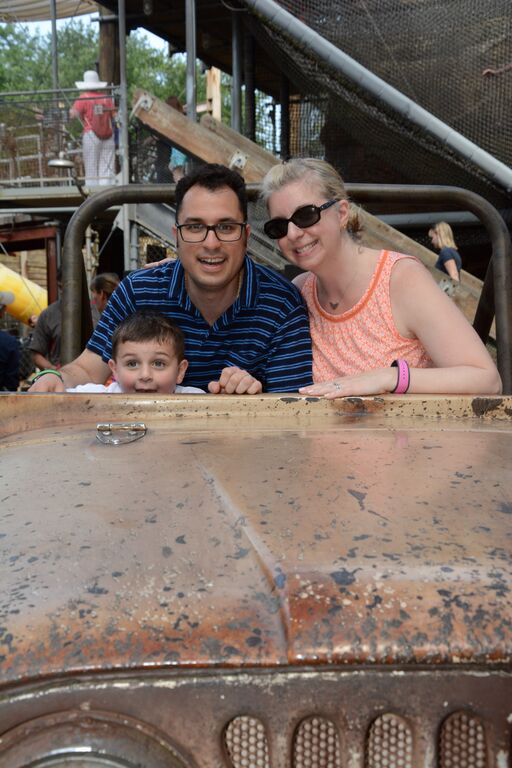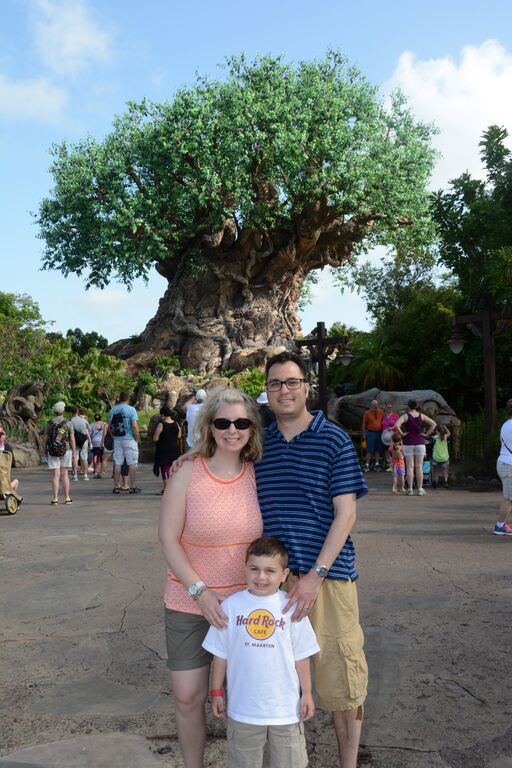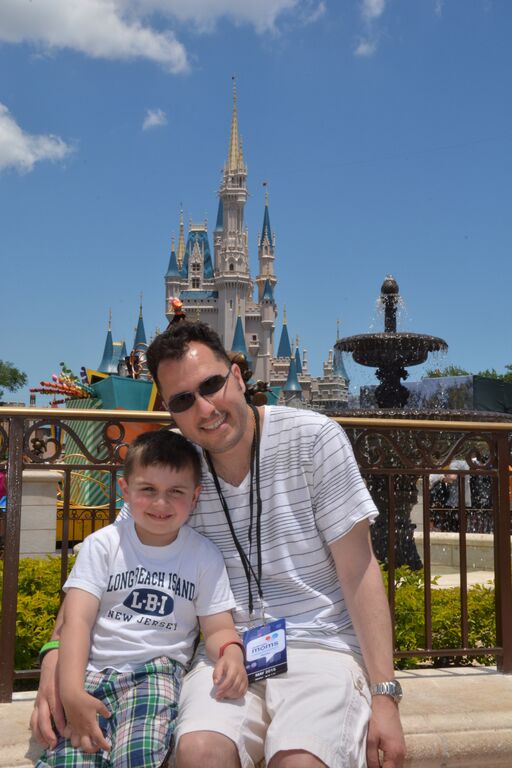 10. Let it Go! Meaning, as much planning as you are likely doing right now, do leave some blank space in your itinerary for some good ol' natural fun. For us, that was exploring the property of The Swan – Rocco loved the mini golf course! He also loved Epcot way more than we were planning to allocate time for. Let it Go…Let it Go…it's more fun that way, anyway.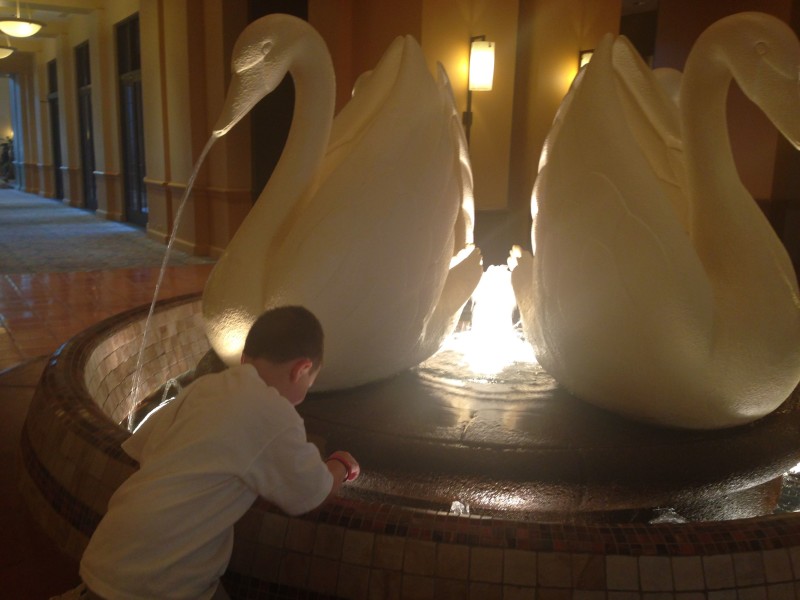 Have Disney tips of your own? Share in the comments below.
oxox
-mom a la mode
{Disclosure: Disney provided discounted accommodations and park tickets and also provided the most magical experiences and perks. The DSMM sponsors provided product and helped make the magic happen. All opinions magical or otherwise are my own.}