"When you are curious, you find interesting things to do." – Walt Disney
I jotted this quote down immediately during opening remarks at the Disney Social Media Moms Conference in Disneyland back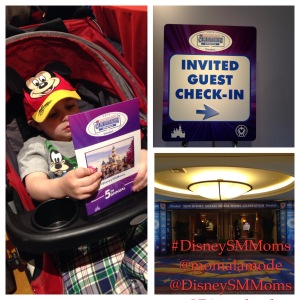 in April because it resonated with me in so many ways.
Curiosity is what got me into blogging.
Curiosity is what fuels my blogging.
Curiosity is what my young son experiences every single day.
And what better place to be curious, a blogger and with my family than in Disneyland – the original Southern California theme park of the Disney franchise opened in 1955, sparked by Walt Disney's iconic vision of creating a "magical park" where families can have fun together.
When my family's GM Terrain pulled up to the Disneyland Hotel, we immediately knew we were in for a magical, memorable experience. And having previously experienced Walt Disney World, Florida and a Disney Cruise  just about 2 years ago, we were very excited to add Disneyland to our magical theme park matrix.
If you made your way to this post from my previous post, "A la Mode on the Road: Our Adventures Out West in Las Vegas and Los Angeles," you know that Anaheim, CA was the last stop and honestly, the ENTIRE REASON for our trip out west.
I had applied and was selected to be part of the Disney Social Media Moms Conference, where I was able to partake in inspiring work sessions led by folks like Donald Driver and Build-a-Bear Workshop Founder, Maxine Clark while also experiencing Disneyland and California Adventure in a way that my family and I have NEVER experienced an amusement park.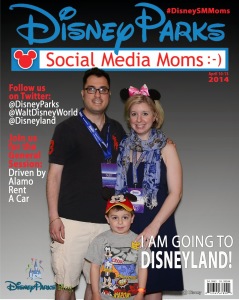 This meant a Fast Pass to access certain rides and parts of the park closed down just for our group to enjoy dinner, dancing and RIDES!
I got the scoop on the newest products from brands like Coppertone and Hanes – and found them useful all summer long, later using Clearly Sheer sunscreen to keep me shielded from the Jersey Shore sun and lining our dresser drawers with new socks and undies from Hanes.
Because we were in the LA-area, we had some star-studded experiences, which were very, very cool. Not only did we meet Genevieve from Disney Junior's Choo-Choo Soul, we were formally introduced to a new Disney Junior reading initiative, "Give a Book, Get a Book" by Reading Rainbow's LeVar Burton. And then, our families and we enjoyed a live reading by some familiar faces who provide the voices of beloved Disney Junior characters: none other than David Arquette ("Skully", Jake and the Neverland Pirates), Tim Gunn ("Baileywick", Sofia the First) and Ariel Winter ("Sofia", Sofia the First)
There were many opportunities to meet Disney characters up close. Back in April, it was a HUGE treat to meet Elsa and Anna of FROZEN. And even today, my son still asks to see my phone so he can see them! At the time, Disney was also about to release the movie Maleficent – not only was there the chance to meet "Maleficent" in person, but we also got a sneak peak of the film, and were visited by one of the film's stars, Elle Fanning.
Let's talk about Disneyland, the park and resort for a moment. I LOVED Disneyland for so many reasons:
The Southern California temperatures and lack of humidity made it an absolute pleasure to enjoy a day at an amusement park.
We stayed at the Disneyland hotel, which is in walking distance – you read that correcting: walking distance – to Downtown Disney and then both Disneyland and California Adventure theme parks. It was a very manageable experience and the proximity of hotels/restaurants/shopping/park allowed for maximum fun from dusk till dawn.
Cars Land within California Adventure was hands-down my FAVORITE part of the theme parks. It might be because a day earlier, I heard a presentation by one of the Imagineers who helped develop it, but the rides and the attention to detail were unreal. My family and I went on Radiator Springs Racers four times!
Since Disneyland was the first Disney theme park concept developed by Walt Disney, you get to experience rides steeped in park history like The Casey Jr. Circus Train that were originally developed back in 1955. Roc especially loved the circus train and still talks about the ride!
What else did we love about our Disney Social Media Moms experience? The private parties were fantastic! For 2 nights, the Disney Social Media Moms team and sponsors closed off parts of the park just to our group, where we enjoyed dinner, dancing and rides!
And while my son kept a safe distance from most life-size, costumed characters, he did warm up to the idea of meeting Chip and Dale – a win for Roc! We were very proud of him. And used this photo in our Christmas card this year.
Looking back, our Disneyland experience and my participation in Disney Social Media Moms was enjoyable, eye-opening and an experience we'll never forget. Above all, it underscored the importance of remaining curious, and the wonderful places curiosity can take you.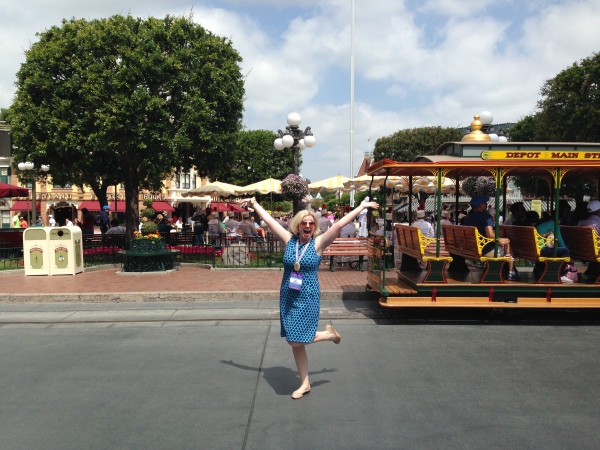 oxox
-mom a la mode
{Disclosure: While the first half of our journey was self-paid, Disney provided discounted accommodations and park tickets and also provided the most magical experiences and perks. The DSMM sponsors provided product and helped make the magic happen. Photo credit thanks to Josh Hallett @hyku. All opinions magical or otherwise are my own.}