Those who celebrate Easter know that before the flowers, jelly beans and celebration of Easter Sunday comes the 40 days of fasting and repentance during Lent.  It also means meatless Fridays and in my case, meatless Wednesdays as well (I gave up meat for Lent on Wednesday and Friday — it's what my mom used to do, so I followed, in a way to honor her.)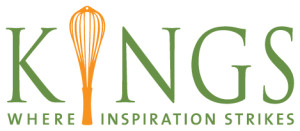 The timing to try out some new products from Kings Food Market (if you read this previous post, you'll remember that I've been working with them as an ambassador) could not have been more perfect.  Because not only was I looking for some quick and easy meal solutions, but I was looking for some inspiration beyond pizza and pasta and broccoli for my meatless Lenten days.
No surprise that inspiration struck with my latest bounty from the Kings Own product line!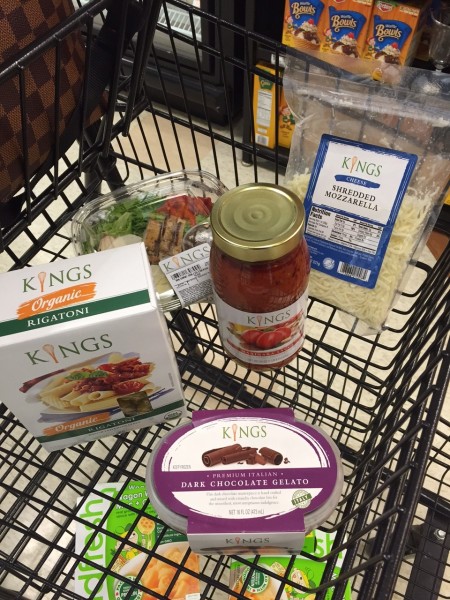 I decided to put together a quick and easy baked rigatoni, using the organic marinara sauce, organic rigatoni pasta, shredded mozzarella and on a non-meatless day, we enjoyed the Kings Own grilled chicken salad.
The baked rigatoni was almost a 1-pot meal – I boiled the pasta, strained it to a colander and then returned it to the pot, where I mixed it with about 3/4 jar of the marinara along with a ricotta cheese mixture of parsley, pepper, salt, grated Romano and ricotta.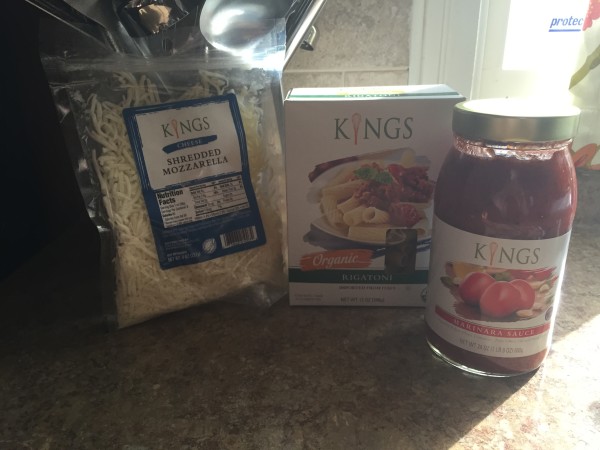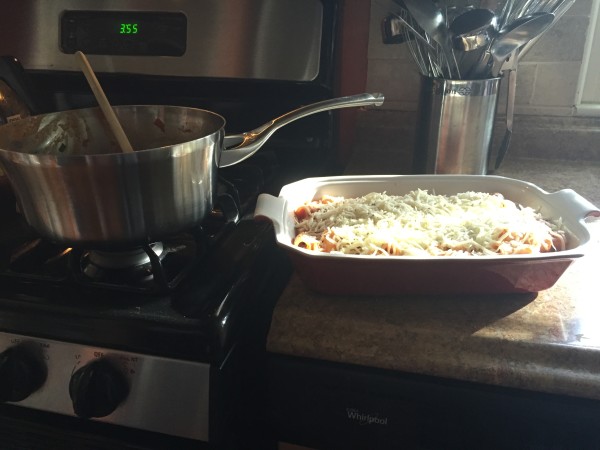 I then sprayed a baking dish with cooking spray, added a little bit of sauce, the pasta mixture, remaining sauce and completely covered with the mozzarella cheese (side note: I was highly impressed with the quality of this mozzarella — it had a nice taste and melted really well).  Baked this at 350 for about 20 or so minutes and a highly satisfying dinner was done with very little to clean up!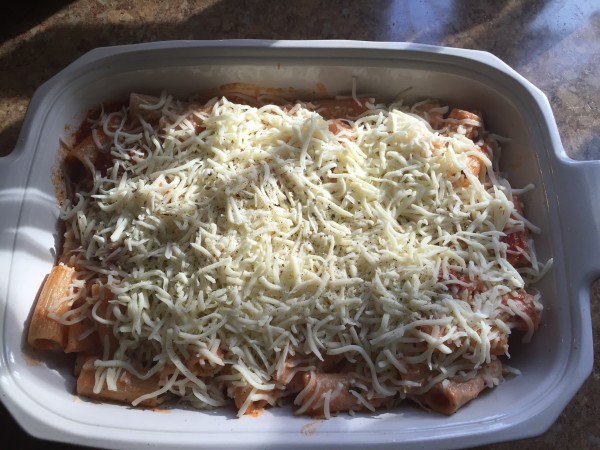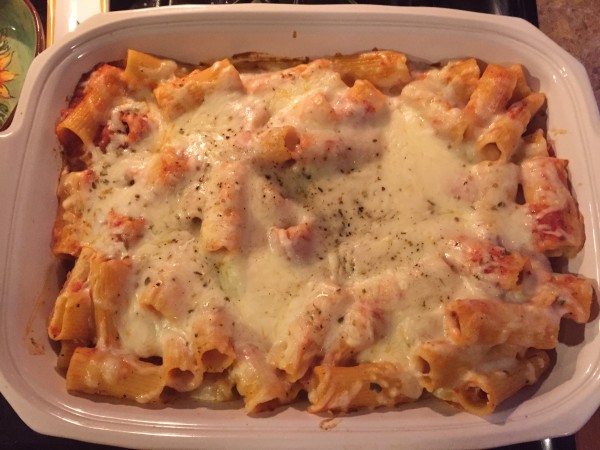 And since we didn't give up sweets for Lent, my family and I were able to also enjoy the Kings Own dark chocolate gelato for dessert (it was a toss-up between the salted caramel flavor or the chocolate — I must just have to go back for the salted caramel!)
As long as we're talking holidays, if you're hosting an Easter brunch, keep Kings in mind for your catering and entertaining needs — my family has been very happy with the quality and the vast selections.
Lastly, for the foodie lovers, Kings'  Cooking Studio Calendar is packed with spring-inspired courses to help you master the perfect meal this season, including their "Spring Supper" course on March 26 and their "Flavors of Spring" course on April 13.
For more info, visit: http://kingsfoodmarkets.com .
oxox
-mom a la mode
{I am a brand ambassador for Kings Food Markets and received product samples and compensation for purposes of this review.  All opinions expressed here are solely mine.}